Dell's wee Eee-alike uncovered
Michael Dell reveals all, sort of
Pictures of Dell's upcoming Eee PC look-a-like have been revealed, and it's rumoured to be called the Mini Inspiron.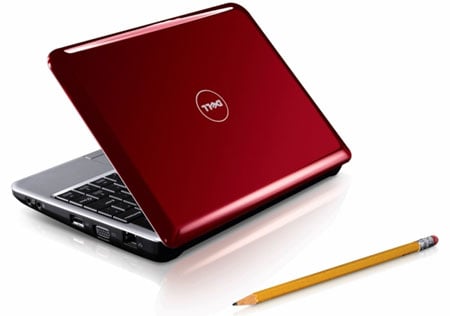 Dell's Mini Inspiron could ship in June
Last month, an unnamed executive from Taiwanese contract manufacturer Compal claimed it is building an Eee PC rival for Dell. It's thought the PC will use Intel's 'Diamondville' Atom processor and will be released sometime in June.
But, according to Gizmodo, Dell's very own Michael Dell has since told the news site that the upcoming small form factor PC has been designed as a low-cost notebook for developing countries.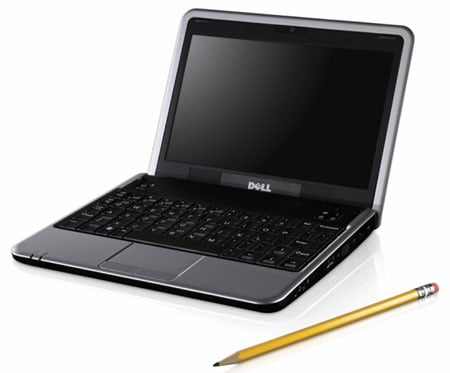 Pencil not included
Although he wasn't kind enough to give away any of the machine's specs, it was noted that the PC being held by Michael Dell had three USB ports, a memory card reader and Ethernet connection. The machine was also bright red and came with a stylish black sleeve.
Dell is obviously under pressure to reveal more information about the Mini Inspiron though, because it's also released some official snaps – as shown above.
It's not yet known if the Mini Inspiron will be released in the UK, or if it'll be marketed alongside an Eee-esque perky and attractive female.
COMMENTS
But...
Will Dell's delivery charge double the price?!
looks good
With the way Asus are treating 900 owners in the UK with the useless battery, this Dell looks like an ideal alternative. If it launches at a reasonable price I will be ditching my Eee900 for one of these.
Come on Dell, get it to market quick.....
Most promising Eee-alternative yet...
Suggestions seem to be it's an 8.9-incher in an appropriately sized shell, making it the most promising Eee-alternative yet. Also claims to have a whole raft of wireless connection possibilities, which would give it one up so long as they don't just mean b/g/n or whatever.