Phoenix prepares to flex its muscles
Cyber limb extends today
NASA on Monday released further Phoenix mission pics, including this fetching pose showing the US flag and a mini-DVD from the Planetary Society containing "a message to future Martian explorers, science fiction stories and art inspired by the Red Planet, and the names of more than a quarter million Earthlings."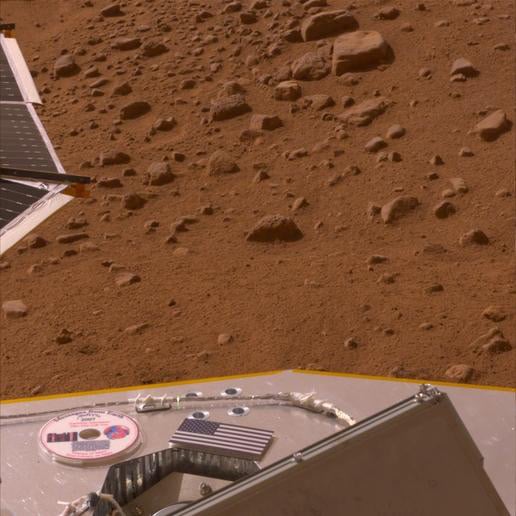 Far more spectacular, though, is this view of Phoenix descending to the Martian surface on 25 May, caught by the Mars Reconnaissance Orbiter's HiRISE camera (bigger version here):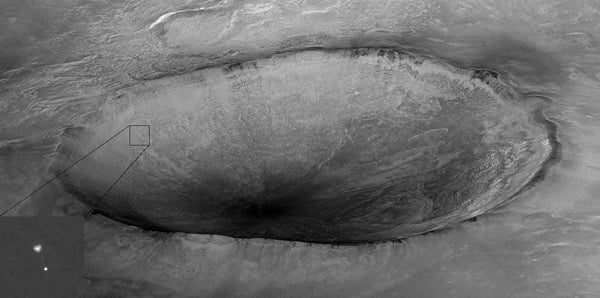 NASA explains that while the lander appears to be heading into the 10 km-wide Heimdall crater in the background, it's actually a safe 20 km in front of the feature.
NASA has the latest Phoenix pics here and news updates here. The University of Arizona's Phoenix site can be found here. ®
Sponsored: RAID: End of an era?