Failing Web 2.0 stars pray for copyright abolition
Wanted: starving artists to help out web tycoons
"The winners ... [will] be the companies that throw out everything that's come before, and build new businesses around the natural behavior of people."
All of which is like telling successful passenger liner operators to get more "Titanic-like". But Arrington does us a great service, albeit unwittingly.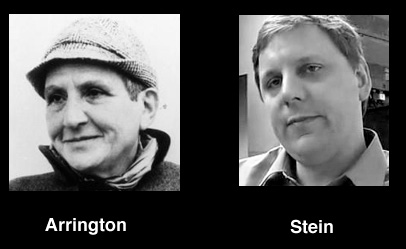 He's reminding us that what great internet audiences flock to is copyright material. A web that consists only of User Generated Content might be fun for a while, and even illuminating in places, since "amateurs" are doing much of the work that lazy professionals cannot, or dare not do. But with no income coming in, most will eventually cease to do it. One can only remain a sucker for so long.
And so what Arrington, and other sock puppets for the giant internet companies crave, is really quite simple. They want to the lower the cost of their raw material - preferably to zero.
(That's in keeping with the recent call by anti-copyright activists to be paid for P2P file sharing: in other words, the copyright holders should pay them. But Arrington is a "freetard" through necessity, not by ideological choice.)
Having succeeded in using "people power" to get innocents to contribute labour for nothing, the Web 2.0 deperados now need copyright holders to follow suit.
And they've been pretty successful at it, too. Newspapers are acting like lemmings, in the hope that the "future value" of the web will save the physical businesses they're helping destroy. But it's asking a lot for people to give up a modestly successful business model, for one that's already, demonstrably broken.
The truth is that outside certain lucrative niches, it's impossible to monetize the web from general purpose content. It's a telephone network - with pictures - and the most people will pay for a telephone network (even with pictures) is a buck or two a month.
As it happens, I'm in favour of copyright reform too - but it's predicated on gathering more money for creators, not propping up serial business failures like ... Michael Arrington. So the next time you hear the ritualistic whining about the trouble copyright holders cause plucky internet startups, remember who really needs who.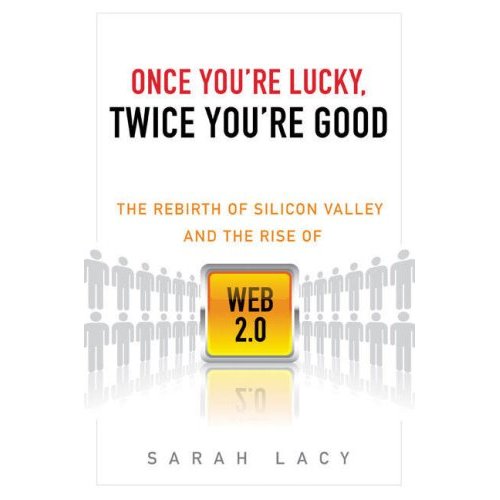 With exquisite timing, a book that should serve as a tombstone for Web 2.0 plopped out recently. It's called Once You're Lucky - Twice You're Good: The Rebirth of Silicon Valley and the Rise of Web 2.0 , although readers are invited to suggest more suitable titles [click for mailto:]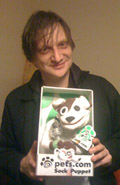 People who look like their pets (continued): your reporter treasures his Web 1.0 memorabilia
I'm going to snap up a couple as novelty gifts - and one for myself. It'll go next to my treasured Pets.com puppet.®
Sponsored: Minds Mastering Machines - Call for papers now open