Boffins sound exam cheat warning on brain enhancing pills
P*ss tests for SATs?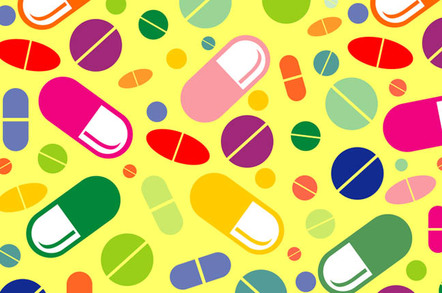 A group of leading medical scientists has called on the government to investigate what effects the use of brain performance-enhancing drugs by healthy people could have on society, education and the workplace.
The call comes today as part of a new report on drugs in society by the Academy of Medical Sciences (AMS). Neuroscientist Sir Gabriel Horn, who led the working group that produced the report, said: "We see similarities in the future use of cognition enhancers with the current use of performance enhancing drugs in sport."
The report discusses emerging classes of chemicals, as well as currently available drugs and their increasing use. The attention deficit therapy Ritalin is often used by college students to increase their powers of concentration. A recent survey also revealed that many competitive scientists themselves buy medicines online to allow them to work longer and harder.
Horn said: "It is likely that the use of cognition enhancers will increase, so an assessment of the social and economic impacts now will allow Government and others to consider 'localised' regulation around use in schools, universities and the workplace."
The report's authors fear that if left unchecked, drug users could obtain an unfair advantage in examinations. They note that plastic surgery is increasingly accepted as normal in society. Research among members of the public indicated that currently most view cognition enhancement with suspicion, drawing a distinction between caffeine and narcolepsy treatment Modafinil on grounds that coffee has been part of society for generations.
Public suspicions of cognitive enhancement fall into five categories according to the AMS:
Unwanted or unknown side effects, related to a general fear of addiction and the absence of information about their long term effects.
Devaluation of 'normal' achievements and the potential reduction in the intrinsic value of the effort and motivation involved in learning.
Inequality, particularly if such drugs were expensive. Pressure to use and exacerbation of an already over-competitive culture.
Control of people's behaviour.
Personality change, perhaps resulting from long-term use.
The wide-ranging report also calls on scientists and pharmaceutical firms to redouble efforts to develop treatments for addictions. Understanding of the neurological causes of addiction has not resulted in a boom in new drugs to combat it, Horn lamented.
He said: "The use of psychoactive drugs by patients and healthy individuals will become an increasing feature in all our lives. Society must be prepared to respond to these developments. We must act now to harness the opportunities offered by advances in brain science to treat and prevent disease, but also to reduce the harms associated with drug misuse and addiction."
Get the full report here (pdf). ®
Sponsored: Minds Mastering Machines - Call for papers now open