Japan gets cryptic timepiece
Looks great, but does it tell the time?
Wrist watches that display the time using LED arrangements are nothing new, but this latest version from Japanese manufacturer Tokyoflash is so bonkers that even Stephen Hawking would have trouble working out how many minutes past four it is.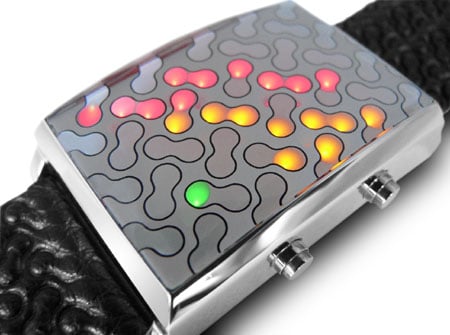 LED colour groupings indicate the time. Apparently
According to Tokyoflash, the Infection wrist watch features "a creatively designed full face, mirrored lens and an innovative way to view time". But, in reality, the timepiece is a mess of red, yellow and green LEDs that display the time through groups of each colour.
Twelve red LEDs indicate the hour, eleven yellow LEDs represent groups of four minutes, and four green LEDs show single minutes. Confused? You will be. Just image someone in the street asking you for the time.
"It's... er... um... 12... no... 11:79. No, hang on a minute, that's not right..."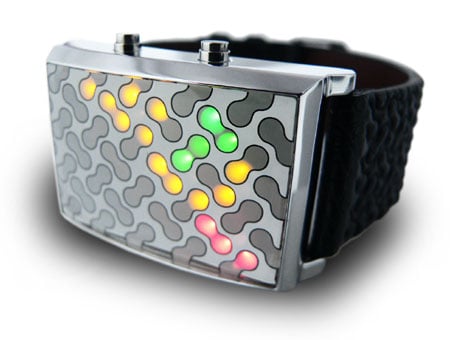 Mr Wolf was late for his dinnertime appointment
Still, if you like walking around with LEDs on your wrist and use the clock on your mobile phone to tell the time, then we guess the Infection wrist watch is perfect. You can pick up the watch online for around £68 (€90/$140).
Sponsored: Minds Mastering Machines - Call for papers now open