Zango dismisses Storm Worm conspiracy theory
Ah did not have relations with that Trojan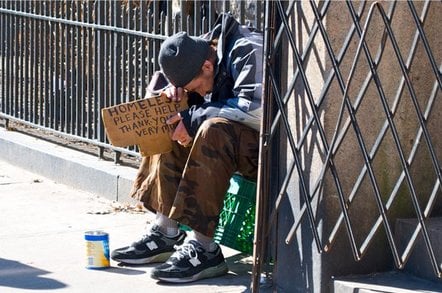 Authors of the Storm Worm Trojan are targeting machines running adware packages from Zango, and the developer is anxious to point out that it wouldn't touch said botmasters with yours.
The circulation of an 'AdPack' exploit toolkit on the botnet maintained by the Storm Trojan initially provoked speculation that the botmasters behind the Worm might have decided to sign up as affiliates with Zango. Further analysis by net security firm Trend Micro over the weekend suggests the Storm authors are actually targeting systems with Zango-related software installed.
Zango, the developer of tool bars and games of questionable utility that come bundled with adware packages, is also investigating the attack. It is keen to stress that it wants nothing to do with those behind the Storm Worm.
"We have no evidence that Storm is 'pushing Zango'," Zango said in a blog posting. "We confirm that we have no known business relationship with those behind the Storm bot - nor would we seek, accept or authorize such a relationship."
Zango (formerly 180 Solutions) has a long-standing beef with anti-malware firms, who commonly label its software as potentially unwanted. The firm is continuing to sue anti-malware firms despite recent failures in previous similar actions. In November 2006, Zango agreed to pay $3m to settle a lawsuit brought by the FTC over allegations that "unfair and deceptive" methods were used to install its software and prevent users from removing it. Zango didn't admit to doing anything wrong, but agreed to be bound by an agreement against illicit installs or making its software hard to remove in future.
Even Zango's most vociferous critics are inclined to believe that the firm would have nothing to do with the crooks behind the Storm Worm. "We have a really hard time believing that Zango would knowingly work with distributors of Storm," writes Alex Eckelberry, president and chief exec of anti-spyware firm Sunbelt Software. "While there's no love between us, they're not complete idiots, and they know that if they got caught they'd be in serious trouble with the FTC." ®
Sponsored: Minds Mastering Machines - Call for papers now open