Adobe lands Sun Java rich-client CTO
Swings for Flex-based RIA
The traffic is not all going Adobe's way; it has to be said. Adobe recently lost one of its veterans to an RIA newbie, with the long-serving Mark Hamburg leaving to work on Microsoft's "user experience" after 17 years. Hamburg had worked on Adobe's Photoshop from the early days.
Neither do two departures represent a flood of exists.
The decision of these former Sun employees to join Adobe does, though, highlight the fact Sun's primary RIA competition is Adobe rather than Microsoft, which is pushing its Silverlight player and tools. Silverlight got a boost this week as the open source project putting Silverlight on Linux - Moonlight - released its first implementation.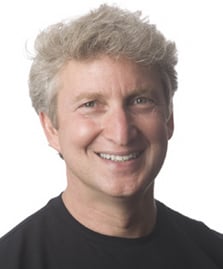 Sun's Green: "Incremental tools" coming
While Silverlight and Moonlight use Microsoft architectures, the playing field for Adobe and Sun is Java. That means the squeeze is on for developers working with Java and Swing-based interfaces, and also Adobe's tools and software.
Adobe and Sun co-operate on Java and Sun has promised JavaFX will interoperate with Adobe's tools. Sun recognizes it cannot do without Adobe on content creation tools for RIA, and says it does not want to re-create existing tools. Let's be honest: it couldn't if it wanted to.
However, Sun is talking about offering its own tools for creators of content. Sun distinguished engineer and chief technology officer Robert Brewin told press at last week's JavaOne: "There will be design tools coming from Sun for content authors". He added that had been the part Sun didn't demonstrate during public keynotes.
It's the shape of those tools that's in question, and how far they overlap with Adobe.
Rich Green, Sun's software executive vice president, told Reg Dev Sun's goal is to "work its way up to design tools". These will be "incremental tools" for Java developers, which plug in to Sun's NetBeans framework and IDE and into Adobe's software. He said Sun's tools would handle objects and events in ways not currently provided by Adobe's tools.
"We are working on a set of tools that will be of incremental valuable to them," Green said.®