Brocade cranks its Fibre switches and HBAs to 8Gb/s
Speedier SAN selection sighted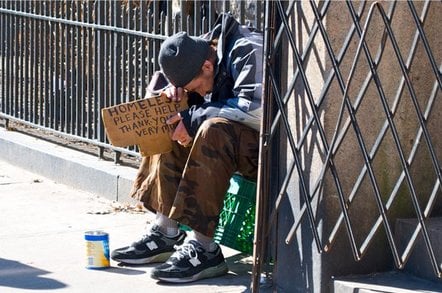 Brocade is primed to move its 8Gb/s networking gear to a market it entered just one year ago, server bus host adapters (HBAs). It's also giving the 8Gig work-over to its Fibre Channel switch lineup.
The hardware refresh is intended to play nice with the vendor's new generation of networking merchandise centered around the DCX Backbone switch.
Brocade gave itself a generous margin of error last year when it joined the HBA game and predicted its 8Gb/s HBAs and switches would arrive by 2008. And here they are — or will be, in the case of the HBAs — just a few days ahead of the promised one year mark.
For what it's worth, 8Gb/s is just the latest doubling of speed in the industry. Like the 2Gb/s and 4Gb/s jumps in the technology, it offers an appealing backwards compatibility with the slower protocol hardware that may already be place.
The 8Gb/s fabric switches are available now from Brocade, IBM, and Sun in the ordinary big, medium, and wee-ickle-switch configurations. At the low tier is the 300 Entry-Level Switch, a 1U unit with 8- to 24- port configurations. A step above is the 5100 Switch, a 1U unit with 24 to 48 ports. The Brocade 5300 Enterprise Switch is obviously the big'un, a 2U box with 48 to 80 ports.
Brocade said the new fabric switches are compatible with its installed base of Brocade SAN devices, including classic McData products. They're each available in either 4Gb/s or 8Gb/s models, with 4Gb configurations upgradeable to 8Gb — with some licensing and payment renegotiations, of course.
According to Mario Blandini, director of product marketing at Brocade, the 5100 and 5300 models include an integrated routing capability to connect switches to different fabrics.
The switches are expected to be available from all Brocade OEM partners in the company's fiscal Q3.
Brocade's 8Gb/s HBAs come in two configurations, each capable of up to 500,000 IOPS per port and 3200 MB/s of throughput according to Blandini. There's also a new pair of 4Gb/s HBAs, capable of up to 1600 MB/s throughput.
Both 8Gb/s and 4Gb/s HBAs come in single-port and dual-port configurations. Brocade said they're designed to support 10 Gigabit Ethernet, CEE, FCoE, HPC, and iSCSI protocols in the future.
The HBAs are expected to be generally available in June. ®
Sponsored: Minds Mastering Machines - Call for papers now open