How ComScore can track your mouse clicks
Explores stream of unconsciousness
The easiest way
And then there's the extra question. Even if you read comScore's privacy policy - from beginning to end - do you completely understand how far its monitoring software goes?
The policy clearly explains that comScore's software tracks all internet usage: "[Our application] monitors all of the Internet behavior that occurs on the computer on which you install the application, including both your normal web browsing and the activity that you undertake during secure sessions, such as filling a shopping basket, completing an application form or checking your online accounts, which may include personal financial or health information."
But it doesn't tell the whole story when it comes to the collection of credit report data - or biometric monitoring. The policy says things like "We may also combine the information that you provide us...with information obtained from other sources (such as consumer preference reporting companies, credit reporting agencies, and prescription benefits managers)" and "This application also tracks the pace and style with which you enter information online." But it doesn't put all the pieces together.
In certain cases, comScore's software asks you for demographic info: your age, your race, who you share a house with, etc. But if you don't fill in all the blanks, comScore nabs your address on its own and uses that to grab more information from another unnamed third party - a firm that consolidates data from Experian, Equifax, and maybe others.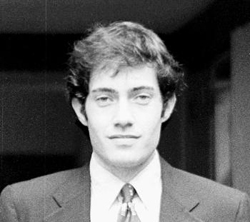 Ben Edelman
"Here's the easiest way," Chasin says. "If someone on our panel goes to a web form and puts their address into the form, we can then identify the household."
So, even if you decline to provide household demographic information, comScore reserves the right to grab it from somewhere else. "Even if you specifically tell them you don't want to tell them who you are, they go and find out anyway," says Edelman. "So even after you tell them 'No,' they're essentially saying 'Well, you already told us yes when you agreed to the privacy policy.'"
According to Ari Schwartz, the vice president and chief operating officer of the The Center for Democracy and Technology, a well-known privacy watchdog, this sort of "email append" is common.
"Experian, for instance, offers an email append service, so if a company provides your email address, Experian can provide your household information," Schwartz told us. "Companies will say 'Sign up for our mailing list,' and they can go out and get all of your other information."
Experian owns HitWise, a comScore competitor, but it seems that HitWise doesn't collect quite as much personal information that comScore does. HitWise licenses most of its data from ISPs, and the company says this ISP data is kept completely anonymous. But more on that later. We're looking at comScore. The difference with comScore is that it can match Experian data with your internet habits.
Mouse movements and keystrokes
Once comScore knows who's in your house, its software can track the behavior of each individual user. Scrutinizing mouse movements and key stokes, it can easily distinguish between you and your wife and your daughter. "We can attribute over 90 per cent of the behavior to a specific person - though there is some ramp-up time, from a day to a couple of weeks," Chasin said.
Again, this only happens in certain cases. The company tracks individual users for its main "Media Metrix" research service, but not with other services, including qSearch, specifically for search data, and comScore Marketer, for marketing info. These track at the machine level. Each month, 150,000 American users and 45,000 UK users play into the company's Media Metrix data.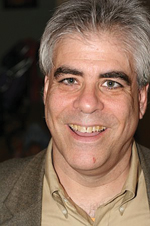 Josh Chasin
But even with Media Metrix, Josh Chasin says, comScore does not share personal data with outside companies. "We report out on cells in aggregate: 'Women 18-34,' for example. Or by geographic location: 'Visitors to Yahoo! from New York.' Person-level data...is used to place behaviors into these buckets. We have to know the age, gender, and zip of panelists to make these classifications (as does Arbitron in radio, Nielsen TV ratings, etc.)"
Well, he does acknowledge that the company may share your name or address with an outside firm in order to nab that Experian and Equifax data. "Again, this is like the Nielsen TV ratings example. They have to know your address to come to your house and put the meter on your set, but there is nothing in their business model that uses your address outside of that."
And there's always the danger that comScore will be hacked - or served with legal papers. "If comScore gets a subpoena," says Edelman, "comScore may be forced to turn over detailed data about you - like all the web sites you visit. And subpoenas happen all the time."
Indeed they do. But Chasin points out that anyone who's running comScore software is free to remove it. "It's important to note that we show up in your 'Add/Remove Programs' and provide an entry under 'Programs' in the Windows Start Menu, so there's nothing covert here," Chasin says. "We are not spyware." ®