TomTom plots UK flagship satnav range
Mirror, signal, satnav
TomTom has launched a flagship satnav range in the UK, helping British drivers switch lanes without carving up the motorway.
The Go x30 range holds five models, ranging from the cheapest, the Go 530, to the all-singing, all-dancing Go 930. They all replace the existing Go x20 range.
TomTom's five devices all feature a lane-guidance system to give a more realistic view of the driver's surroundings, hopefully reducing your chances of cutting-up a large lorry en-route to your destination.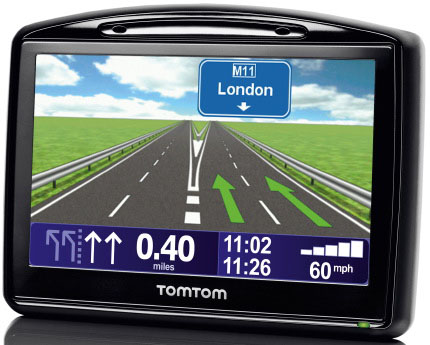 TomTom's Go x30 series: loves lanes
Each model also features IQ Routes, an application that considers every possible way of reaching a destination and any possible problems along the way, including speed bumps.
The main differences between each model are, as usual, the number of maps provided. For example, the Go 930 will set you back around £400 (€507/$800) because it includes maps of Western and Eastern Europe, the US, Canada and Russia. The Go 530 on the other hand only costs £250 (€317/$500) because TomTom includes just maps of the UK and Ireland.
A nice touch, though, is that you'll get the same technical specification whether you opt for the cheapest Go x30 or the most expensive model. For example, all five have a 4.3in touchscreen and a built-in FM transmitter for playing music and navigation instructions saved on either the internal storage or SD card over your car's stereo.
If zipping through the traffic on a two-wheeler is more your style though, then TomTom's also updated the motorbike-oriented Rider Second Edition to include nearby petrol prices. The satnav, which ships as either a regional or more expensive European model, allows bikers to find the cheapest petrol around, which you'll no doubt need to know once you start paying the additional gas-data subscription fee. Which is $15 (£8/€10) per year, since you ask.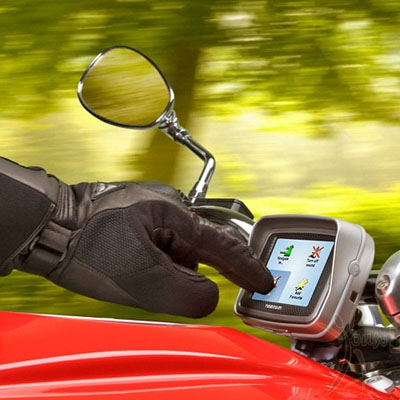 Rider 2nd Edition: now provides petrol price information
Bikers also now benefit from trip statistics, helping you prove to rival biker gangs just how fast you burnt rubber on your Harley last night.
TomTom's Map Share facility, which the manufacturer's already introduced for car-based users, has also been opened up to include the Rider Second Edition. This allows users to share information about maps online, adding in corrections and points of interest.
Rider Second Edition is available now in the UK, with prices starting at £350 (€444/$700).
Sponsored: Minds Mastering Machines - Call for papers now open