Samsung digital TV phone en route to Blighty
Turn on, tune in, slob out
A Samsung broadcast has announced what it claims is the world's first slider handset capable of receiving DVB-H mobile digital TV signals.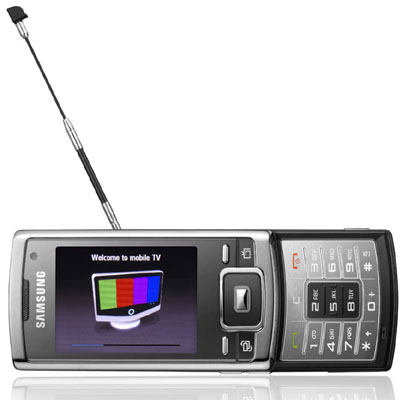 Samsung's P690: picks up DVB-H broadcasts
DVB-H is largely accepted as the standard format for mobile TV broadcasts in Europe, following a decision in Brussels last month that affectively requires member states to "encourage" use of the technology.
That said, the Samsung P960 also supports several other mobile TV formats, including DVB-CBMS – which has already been trialled in Italy and is expected to become available soon in France, Belgium, Poland and Russia.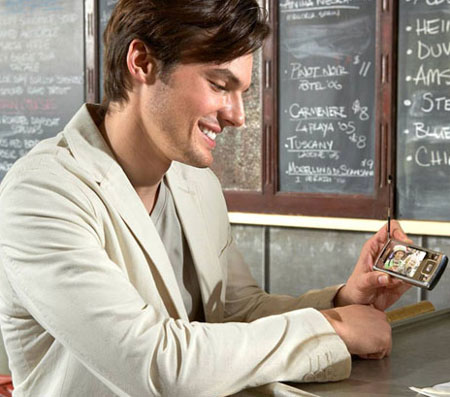 P960 and friend: so it works in a wine bar - what about the beach?
A 2.6in display means the P960 is hardly set-up for watching, say, Titanic – unless you want to end-up cross-eyed. However, telly on the go is a benefit if you're on the train and no one's left a newspaper lying around
The 16.7mm-thick tri-band phone also supports HSDPA downloads of up to 3.6Mb/s and has a three-megapixel camera built-in.
Samsung hasn't confirmed when the P690 will be available in Europe yet, but then DVB-H isn't even fully up and running in the UK yet – so the phone may not arrive for some time.
Sponsored: Minds Mastering Machines - Call for papers now open