IBM, Rational & Telelogic: and now for something completely different
Software gets really complicated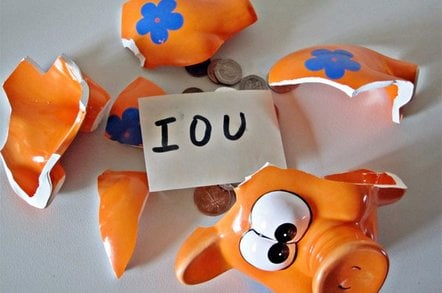 In the 50 plus acquisitions that IBM has completed over the past five years, none have taken longer to close than the long-awaited Telelogic deal. Nonetheless, the bottom line of the deal is that IBM's Rational brand will break past the software development lifecycle ghetto into the realm of developing complex products that you can see, touch, and be transported in (think: consumer electronics, automobiles, aircraft).
This flies in the face of conventional wisdom that, if this is the Rational brand, it had to concern application lifecycle management. We originally saw this as an ALM deal that would fill some Rational gaps with enterprise architecture and embedded design, with the superior scalability of Telelogic's DOORS spelling curtains for RequisitePro, Rational's counterpart for requirements management. In fact, that's hardly what drove the deal.
Instead, it's driven by one fact of life: potential demand for product-lifecycle-management-related solutions far dwarfs that for ALM. And while IBM's not planning to dive into the bowels of CAD/CAM or electronic design automation, the growth of electronic content in virtually all forms of physical products is making it increasingly difficult to differentiate software or firmware from the "core" product.
While rising commodity prices renews the debate over conventional wisdom that electronic content is becoming more valuable than the raw steel or plastic that comprises products like automobiles, in actuality, you cannot operate, diagnose, or repair a vehicle if the sensors or networks go dead. In other words, that debate is moot.
Car-industry folly
Integrating the product lifecycle has been the Holy Grail since the Japanese demonstrated the competitive benefits of faster product lead times back in the 80s. We recall early, brute force attempts, such as Chrysler's boast at an early 1990s-era Detroit industrial trade show that it was unifying the design cycle by compelling all of its suppliers to adopt the same CAD/CAM system.
Eventually, perception of the problem morphed as physical design was discovered to be just one part of the problem. What about project management, parts classification, design and test history, version control, product documentation, regulatory compliance, and operating or service history? And what about end-of-life disposal?
Quickly, it grew apparent that this was no longer a strictly engineering problem, or solution. PLM became the ERP for engineering and related organizations - with one clear difference: unlike ERP, where at least you had codified processes for areas like accounting, forecasting, or inventory control, the processes that comprised the product lifecycle were far less defined. PLM was in the eyes of the beholder.
Now add the complication that, as you embed electronics, you are also embedding software. Obviously, engineering-oriented PLM offerings like PTC Windchill, Dassault's ENOVIA, or Siemens Teamcenter cannot pretend to provide the necessary granularity of control over the software development aspect of product development that more focused ALM offerings could.
That is the gap in the market the IBM Rational/Telelogic is aiming at. Telelogic brings valuable assets like Rhapsody (model-driven development for embedded and real-time software); Tau (model-driven development for highly complex systems); and DOORS (requirements).
Fade to gray
But of course, when software becomes part of the product, where are the actual decisions made on whether to continue or pull the product on a project, or one branch of it? There is potential overlap in areas where IBM and Telelogic already offer product, such as product portfolio management, master data management, and product information management where Telelogic and IBM already have offerings.
IBM has a long history with PLM providers, especially but not exclusively with Dassault (for a long time, Catia was so prevalent on IBM platforms in automotive and aerospace companies that it looked like an IBM product). With closing of the Telelogic deal, there remains plenty of gray area on where process and data handoffs occur between the software aspects of PLM.
Development of Jazz, Rational's emerging collaborative development platform (and next-generation answer for deploying Web 2.0 successors to ClearCASE, DOORs, or ReqPro) will provide the platform for collaboration with the core PLM world, but not the answer for how collaboration will occur, and who will market which portions of it.
This article originally appeared in onStrategies.
Copyright © 2008, onStrategies.com
Tony Baer is the principal with analyst onStrategies. With 15 years in enterprise systems and manufacturing, Tony specialises in application development, data warehousing and business applications, and is the author of several books on Java and .NET.
Sponsored: Minds Mastering Machines - Call for papers now open