Lenovo ThinkCentre A61e green PC
Consumes less power than a lightbulb?
Once the system was running and we'd entered the usual Windows details for our choice of language and keyboard settings there were 945MB of Windows Updates to install of which 194MB was Service Pack 1 for the trial version of Office 2007. Thank heaven for Broadband. After the restart there were 87MB more updates, then another 38MB of Windows software and then it was time to update the Lenovo ThinkVantage System Update 3 software. Once we were done, the total had reached one-and-a-half gigabytes of updates.
PCMark05 Results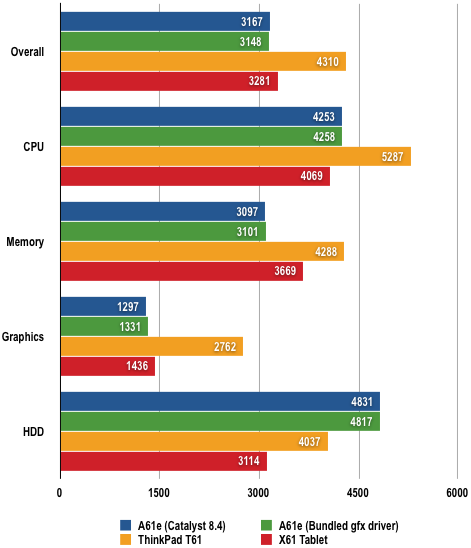 Longer bars are better
3DMark06 Results

Longer bars are better