Boffins ponder 100-year archive made of TOMES
A MAID to preserve culture and decency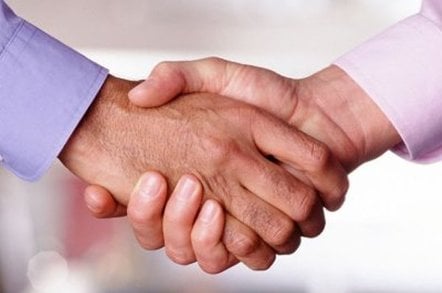 University of California at Santa Cruz (UCSC) researchers have designed Pergamum, a hundred year archive system using Ethernet-linked redundant and powered down intelligent disk drive building blocks.
The Pergamum researchers are UCSC graduate students Mark Storer and Kevin Greenan, and researcher Kaladhar Voruganti of NetApp. One problem of building a digital archive to last 50 to 100 years is that the storage medium can undergo ten or more changes in that period with the original medium no longer capable of being read. Few people now can read paper tape or punched cards.
Storer said: "There is a risk that an entire generation's cultural history could be lost if people aren't able to retrieve that data. Everyone is switching to digital cameras, but we've never demonstrated that digital data can be reliably preserved for a long time."
Pergamum was a library and settlement in Ancient Greece.
The Santa Cruz Pergamum stores information in TOMES: single disk drive units in a small case with an ARM-style processor (think iPhone), some flash memory, and an Ethernet port. TOMES link together over Ethernet to form the archive. Data is replicated on individual TOMES and across TOMES, protecting against latent sector errors on individual drives, and also against a hard drive failure.
It's easy to add more TOMES or to replace failed drives. The software doesn't care what the storage medium is and TOMES using a different storage medium could be added in the future, insulating the archive contents from media and media drive changes. This is the issue that prevents tape being used, because of its regular format changes and format extinctions.
Storer said: "In 50 years, the devices might use holographic storage. "As long as you can wrap the new storage medium in this intelligent layer that speaks the protocol, it can participate in the network."
When not in use TOMES power down almost completely. What power they do draw, about 13 watts, is delivered over Ethernet. Many operations can read and write data in flash, obviating the need to spin up the hard drive. This is a MAID-like (Massive Array of Idle Drives) aspect of Pergamum.
UCSC has other archival storage projects. Deep Store cuts the space needed to store data and POTSHARDS uses a secret splitting technique instead of encryption to secure an archive's contents.
This is an academic project and there is no indication of any commercial activity to productise Pergamum. More here.
Copyright © 2008, Blocks & Files.com
Sponsored: Minds Mastering Machines - Call for papers now open