MP3 player looks like a cassette, is a cassette
Reel-to-real
During the 1980s something called the cassette was a popular recording format. Apparently. In the MP3 era, the analogue format's long forgotten, but it's coming back, thanks to this novel MP3 player.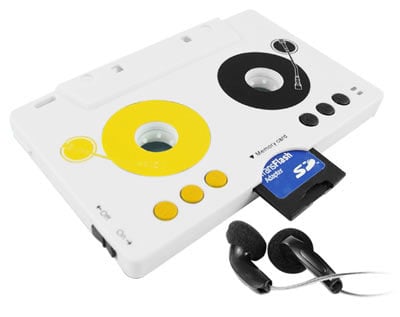 The MP3 cassette is half MP3 player and half real cassette
The gadget may look like one of those mix tapes you gave to Sarah Hedges in class 11b, but it actually can take SD memory cards of up to 2GB. This allows you to take full advantage of modern storage formats - and use an MP3 player that looks like a retro cassette.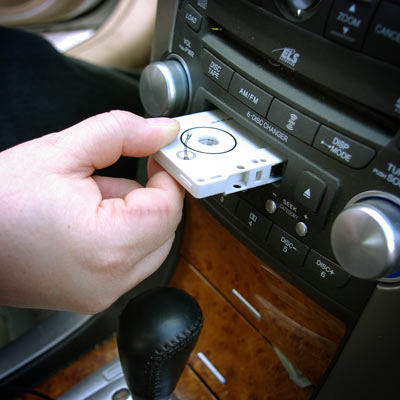 It's really reel
A 3.5mm headphone jack is built into the 'cassette' and a USB 2.0 port also means you won't have to stick a pencil into either reels' hole to wind up that pesky tape pulled out by your twin-deck tape recorder. Buttons on the player let you select tracks and adjust the volume.
But the best hidden feature of this… er… wondrous gadget is that it's actually a real cassette. So can slot the cassette directly into your Mini Metro's tape player and listen to it through the car radio.
The Stand Alone or Car Cassette MP3 player is available now online for $40 (£20/€25). If you've really got love for the 1980s, then you may also want to consider the giant cassette bag to carry the player in too.
Sponsored: Minds Mastering Machines - Call for papers now open