AudioEngine AW1 wireless music system
Transmission impossible?
AudioEngine only supplied us with a single pack, but each transmitter can be paired with up to eight receivers, allowing you to feed multiple pick-ups each at up to 30m from a single source. It's a point-to-point link, so you can't send songs to more than one receiver at once, but flipping from one to the next is just a matter of pressing a button on the transmitter.
Unlike other wireless music systems, the AW1 is based on proprietary radio technology rather than Bluetooth or Wi-Fi, though it too operates in the 2.4GHz band. AudioEngine maintains that by coming up with the link technology itself, it ensures the transmission of CD-quality sound with no loss: the unit sends the data digitally at a rate of 340Mb/s, the company claims. The signal-to-noise ratio is 91dB for folks interested in such stats.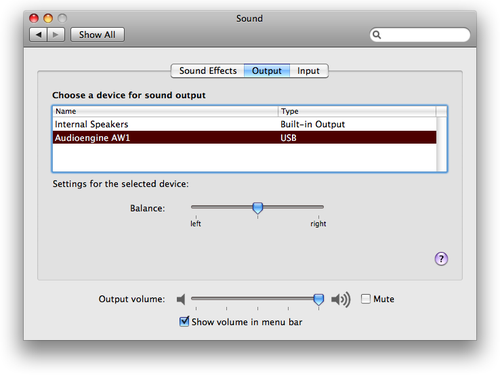 Select your sound source
According to AudioEngine, the AW1 uses a variety of error correction techniques at the packet and bit levels, combined with the ability to hop around the wireless band at will to avoid competing signal sources. It also dynamically manages power output to help prevent it causing other wireless links trouble.
All this means that the sound quality you get at the far end of the link should be determined more by the source material and the output equipment than the wireless connection over which the music is sent. AudioEngine promises a "100ft (30m) range with no signal delay, drop-outs or interference".
Well, that's the theory. We can't say we got perfect playback, but then we tried the AW1 kit out in the office, which is home to two Wi-Fi networks and within range of half-a-dozen more, and they're all connected to stacks of working computers. In this extreme environment - from a wireless music perspective - we did notice stutters now and then.
To test the kit in a more relevant environment, we took the AW1 set home. This time we connected the transmitter to the AC power brick and fed it through its 3.5mm socket rather than the USB port. We plugged the receiver into a spare USB power adaptor and listened in with headphones.