Pano Logic gives VMware case of VDS 2.0
Please hit the virtual desktop button now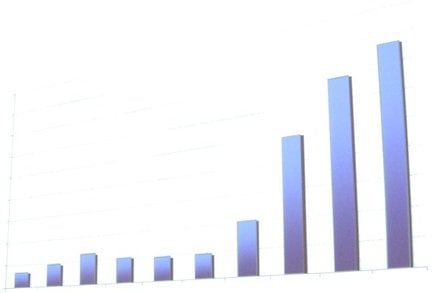 Fledgling desktop virtualization player Pano Logic has found time to dish out a fresh version of its flagship software.
The start-up this week disgorged Virtual Desktop Solution (VDS) 2.0, which has a couple of bits and bobs that could make the technology attractive to more customers. In particular, Pano Logic has popped wide area network support into VDS and nestled in tighter with partner VMware.
Pano Logic launched last August with a rather curious device. It flogs a slick, sliver cube, which connects a user's screen, keyboard and mouse to a virtual desktop hosted back in the data center. Pano Logic claims that its device/software combo gives customers an easier to manage virtual desktop set-up than they've seen to date.
Of course, about five other companies, including VMware, Citrix and fellow upstart MokaFive, claim the same thing.
Anyway, Version 2.0 of VDS, as mentioned, adds new WAN tools. So, customers can ship virtualized desktops out to remote offices and the like rather than just desks located near a central data center. To pull this off, Pano Logic had to do a bit of optimizing around its stream flow, if you will.
The company has also added in support for VMware's Virtual Desktop Manager, which means that customers can use their existing VMware code to handle management tasks. Version 2.0 also has dual-monitor support and support for more USB devices that connect into the Pano hardware.
We'd rate the excitement level for these updates as Middling Blue.
One customer, however, is very moved by the new software and also by the Pano Button, which is known in other circles as a reset button.
"Pano VDS allows us to further leverage our investment in VMware ESX, and accelerate the adoption of VDI to replace our traditional desktop environment," said Scott Hargus, Information Systems technical services manager for BroMenn Healthcare System. "Because of the tight integration between Pano Logic and VMware we are able to quickly and easily provision a broad range of virtualized clinical desktops based on the nursing units or end users specific needs. Unique to the Pano device is the Pano button which empowers our users to perform troubleshooting steps, such as resetting the virtual machine, without having to contact the help desk. These capabilities, along with the very low power consumption of the Pano device, have resulted in a lower TCO than the thin clients and traditional desktop solutions we've used in the past."
It's a moving tale.
Pano VDS 2.0 ships on May 5, starting at $300 for a Pano Client. There's more information here. ®
Sponsored: Minds Mastering Machines - Call for papers now open