Hitachi updates Wooo TV line with removable storage tech
HDD and iVDR
Hitachi has updated its existing Wooo HD TV range with a selection of super-slim models suitable for all your programme recording requirements.
The 1080p resolution Wooo UT series comprises 32in, 37in and 42in LCDs, with each set measuring just 35mm from front to back. All of the TVs have a slot for recording shows onto removable disks based on the the Information Versatile Disk for Removable (iVDR) spec. Each comes bundled with a 250GB disk.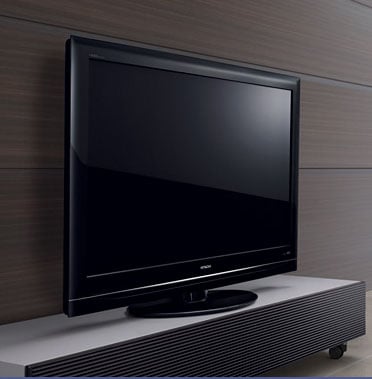 Hitachi's Wooo O2: slimline
iVDR is a cartridge-based format designed to make it easier to transfer files between numerous devices, including computers and TVs. Although the format has never gained widespread uptake in the West, iVDR is popular in Japan.
Users get two digital TV tuners with the UT series, but the receivers are built into an external unit that connects to the three tellies over an ultrawideband (UWB) wireless connection. The decision to use external tuners was no doubt made to help keep the screens as slim as possible.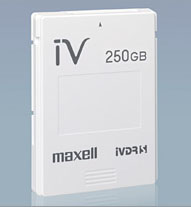 In iVDR disk, yesterday
Hitachi has also unveiled the Wooo O2 plasma series, featuring a 1024 x 1080 resolution 42in TV and a 50in model, which ships with a 1920 x 1080 or 1280 x 1080 resolution. An integrated 250GB HDD is only available with the 50in O2, but both screens have iVDR ports.
Recording TV to an internal HDD or iVDR cartridge isn't an option with the XV series of LCDs. A 32in 1366 x 768 resolution model is available in the range, in addition to a 37in and 42in model, both with a 1920 x 1080 resolution.
Hitachi has only released the three Wooo models in Japan so far. Prices for the UK, or a release date, haven't been given.
Sponsored: Minds Mastering Machines - Call for papers now open