Readers win with Register Hardware
Congratulations to the seven Register Hardware readers who entered our Epson Stylus D120 competition, answered the three questions correctly and were picked out of the Editor's hat.
So, well done, Dave Henry, Dave Fraser, Paul McCue, Robin Layfield, Sahil Akhlaq, Robert Turton and Debbie Carpenter. All of them won Epson Stylus D120 colour inkjet printers.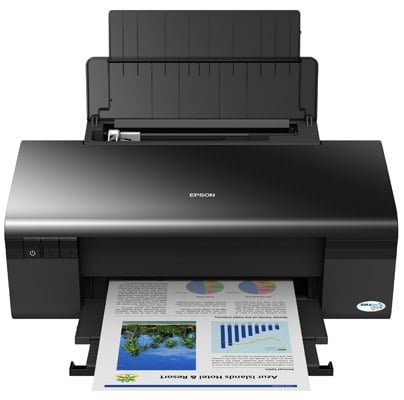 The correct answers were: A. D120; B. DuraBrite; and C. Roger Ramjet.
Our commiserations to everyone else who entered, but good luck next time - we have plenty more competitions coming to Register Hardware for you to enter.
Finally, Register Hardware would like to say a very big 'thanks you' to the Epson UK team for providing such a fantastic collection of prizes.
While we're at it, we'd also like to quickly congratulate Rebecca Townsend, who a wee while back won herself a brand spanking new Microsoft Xbox 360 Elite; to Michael Watt, Julio Oliveira, Leanne Taylor, Richard Lloyd, Caroline Ince and Chris Hall, who didn't get the Elite but did win copies of Forza Motorsport 2; and to Chris Barton, Irene Hunter, Chris Brookes, Irene Hunter, Winnie Ijomah, Steven Naylor, Sarah Jones and Stuart Evans, who successfully scored themselves BlackBerry 8800 smartphone and Jem Telecom navigation service bundles.
Again, we'd like to offer our warmest thanks to Microsoft, Reasearch in Motion and Jem Telecom for making these hugely popular competitions possible. Cheers, guys.
Sponsored: Minds Mastering Machines - Call for papers now open