Montalvo's x86 chip struggling to be an x86 chip
Running out of things to go wrong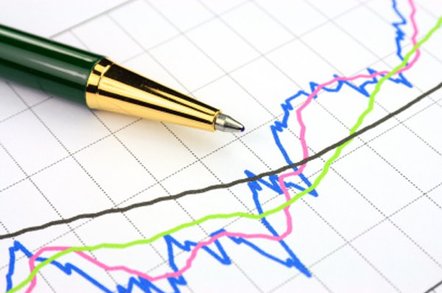 The only thing worse than competing with Intel in the x86 market is competing with a chip that doesn't work quite right. And so the saga of Montalvo Systems continues, according to our information.
The internet is littered with Montalvo job postings, seeking help with the bring-up, validation and verification of complex processor designs. Montalvo needs this extra help, we're told, because the company has failed to prove that its low-power processor can live up to accepted x86 standards. One source described Montalvo as being "way over its head" with the validation and verification of its processor or proving that the part can run x86 software.
Detailing Montalvo's woes has turned into a sport of sorts for a few Silicon Valley journalists. We all seem to be fed similar information about the chip start-up that seeks to compete with Intel in the mobile processor market. Most notably, we're told that Montalvo needs close to $100m in funding to remain a going concern.
Montalvo does appear to have some fancy technology in that it's working on so-called asymmetrical cores. This design would let a couple of beefier cores handle demanding software loads, while lower-power cores would go after more basic tasks, allowing the chip to save on energy consumption.
The problem, however, is that Montalvo has already churned through more than $70m in funding and has carried a huge staff by start-up standards, numbering in the hundreds. One blog type thing claims Montalvo is dealing with its cost and human issues by culling two-thirds of its staff.
Meanwhile, CNET claims that Sun Microsystems is "close to buying" Montalvo. We have our very serious doubts about this and can't imagine what Sun would see in the company. Unless Jonathan Schwartz has gone insane, Sun will not be entering the x86 market anytime soon. Although, one could speculate that Sun would use the Montalvo techniques to combine low-power SPARCS with beefier ones to create energy-efficient servers. Even that seems like a huge stretch since Sun's UltraSPARC Tx line of chips already do well from a performance-per-watt standpoint and since server customers have rather different needs than laptop and PDA buyers. But, you know, common sense has never stopped Sun from horrendous acquisitions in the past.
According to CNET, "The company has also been trying to get its hands on samples of a chip based around its architecture. Montalvo has designed a chip, but as of a few weeks ago, it didn't have one. Fujitsu has agreed to manufacture the chip on behalf of Montalvo."
We, however, hear something rather different on this front. Our sources indicate that Montalvo taped out a chip months ago, and it's that very beast the company is struggling to verify.
Perhaps the saddest part of this tale is that Montalvo is filled with ex-Transmeta folks who clearly suffer from some manner of Quixotic complex. ®
Sponsored: Minds Mastering Machines - Call for papers now open