Canon Digital Ixus 960 IS compact camera
Plenty of pixels, but passable performance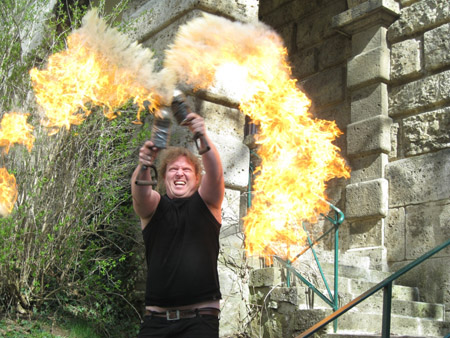 The 12 megapixel file size means it's not great for fast continuous shooting. However, as this shot shows, it can capture fast-moving action
Click for full-size image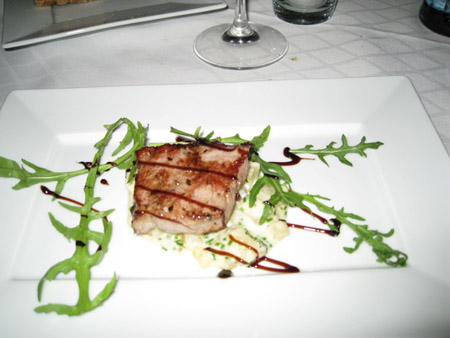 Shooting food on a white plate caused problems for the Ixus 960, with most of our shots over-exposed or fuzzy
Click for full-size image
In terms of overall performance, the Ixus 960 didn't disappoint – well, not too much anyway. Outdoor shots were crisp and sharp, and colour reproduction was very good. Skin tone reproduction was impressive and fine detail could easily be discerned when shooting brickwork.
However, there were a number of occasions when interior shots were less than impressive. Shooting food on a white plate caused the Ixus 960 problems and many of the shots we took were either over-exposed or just plain fuzzy. Red eye was a bit of problem too, although there is an in-camera correction system.
On a happier note, the battery performance was impressive and we shot well over 200 images, plus a few video clips and still had plenty of battery power left. Colour prints were impressive too, but we didn't notice much difference between prints produced by the Ixus 960 and those made by cameras with a less than two thirds the number of pixels.
Verdict
We're not sure that paying top dollar for a 12 megapixel camera is really worth it for most people. Interestingly, the recently launched Ixus 970 is a 10 megapixel model with a larger zoom. Don't get us wrong, the Ixus 960 is a very nice camera, but be sure to check out the opposition before handing over your hard-earned.
Sponsored: Minds Mastering Machines - Call for papers now open

Canon Digital Ixus 960 IS compact camera
A beautifully designed camera that packs an awful lot of pixels. But more does not always mean better