Four 1TB hard drives on test
A quartet of desktop drives compared
Secure remote control for conventional and virtual desktops
Added to that, WD offers its aged Data Lifeguard tools that date back to 2006 and which don't list support for Vista. There's a choice of Windows, DOS on CD, or DOS on floppy, but when we gave the bootable CD image a go it didn't work.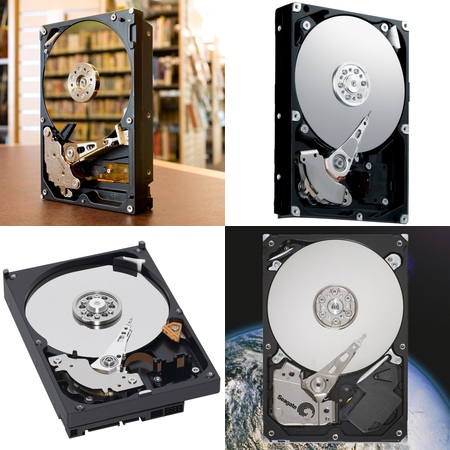 Terabyte set (clockwise from top left): Hitachi, Samsung, Seagate and WD
Add that little lot together and it's hard to see why you'd choose the WD over the cheaper Seagate as the tiny amount of power you save won't pay you back until some time in the distant future.
Verdict
All four Terabyte drives in this round-up offer a colossal amount of storage at a very reasonable price. The Hitachi is showing its age but still delivers decent performance, but we were less convinced by the green power saving features of the Western digital. If you want high performance – and who doesn't? - it's a straight fight between the Seagate and Samsung, and on balance we favour the Sammy despite its higher price.