Four 1TB hard drives on test
A quartet of desktop drives compared
If we ignore the results of those two tests then the Samsung sweeps the board, but there's no avoiding the fact that the graphs produced by HD Tach are horribly jagged. The other consideration is that the Samsung is relatively expensive. It costs around £199 which is rather more costly than the next most desirable drive, which is the £149 Seagate. Having said that we're spoilt for choice with four Terabyte drives that all cost less than £200 so on balance we'd choose the Samsung as our favourite drive.
The third Terabyte drive is a Seagate Barracuda ES.2 ST31000340NS, and by the standards of this round-up it is very average indeed. It has four platters, eight heads and 32MB of cache. The spin speed is 7200rpm, it has a 3.0GB/s SATA interface and the rated noise levels are the same as the Hitachi 7K1000. Power-draw figures sit it between the Hitachi and the Samsung, although they are some way higher than the Western Digital.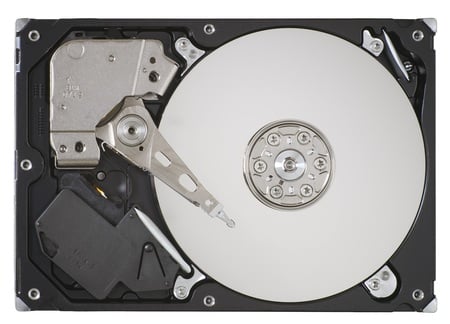 Seagate's Barracuda ES.2: average but cheap
We saw good results with the Seagate throughout our testing, although the HD Tach burst speed figure was notably low and the reported Random Access Time was one millisecond faster than we would have expected.
When it comes to setting up your new hard drive, Seagate has DiscWizard and SeaTools utilities. SeaTools for Windows has a system requirement for a 32-bit OS and .NET 2.0, which isn't much use if you're running 64-bit Windows or want to run the utility before you install your OS. The alternative is to run SeaTools for DOS on a bootable floppy but for some reason Seagate wants to make life difficult as it requires you to fill in an on-line application form before you can download this version of the software.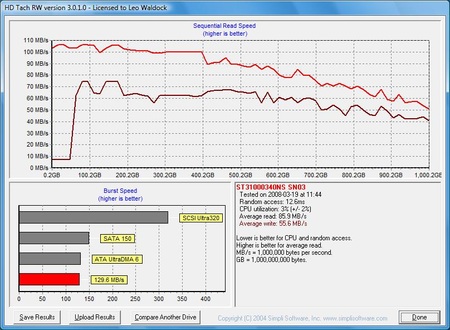 Click for full-size image
That's the only fly in the ointment with the Seagate as it delivers sterling performance with the minimum of fuss yet it is the cheapest of the drives on test. On balance, we favour the Samsung because of its high performance, but it's an incredibly tough choice.
Sponsored: Minds Mastering Machines - Call for papers now open