Asus admits big global Eee supply-demand imbalance
Only 30 per cent of customers able to buy one
Asus has claimed that it's only able to sell one Eee PC for around every three people that want one. That's the worldwide supply-demand deficit - in Taiwan, it's able to satisfy 50 per cent of potential Eee customers.
The statistic comes from Asus VP Kevin Lin by way of DigiTimes, which focused on Lin's statement that the 8.9in Eee PC 900 will begin shipping in the May/June timeframe - round about the time of Taiwan's Computex computer show, interestingly enough.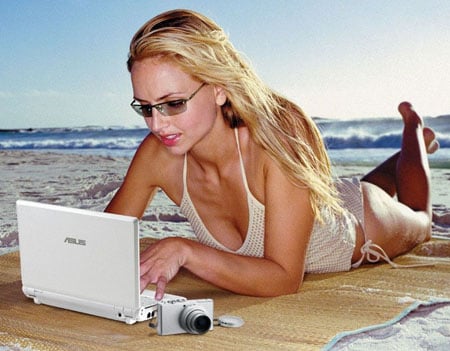 Asus Eee PC and friend: able to satisfy only 30 per cent of potential customers
Lin said the desktop Eee, known as the E-DT, should go on sale at the same time, priced at around $199 (£99/€127). The Eee PC 900 will cost the equivalent of $500 (£250/€320).
The VP indicated Asus hopes to sell 5m Eee PCs this year, pushing 650,000 to 700,000 units through retail each quarter.
The hold-up in demand arises from a slow-down in battery shipments, he said, the result of a fire at an LG Chem factory earlier this month. That echoes a claim made by Asus CEO Jerry Shen earlier this month that battery supply issues were limiting the company's ability to ramp up Eee production.
COMMENTS
Wait and see
That kind of demand for well built, cheap sub-laptops won't have escaped the notice of every other manufacturer.
Expect LOTS of Eee copies from everyone else by christmas.
All with pictures of attractive girls using them, obviously.
no sh*t
I placed an order with Expansys a while ago and I keep watching the estimated day go down to 1 day and then back up to 10. I am getting fed up. I feel like cancelling the order and waiting for the next model but I reckon the same will happen with that. If I do that then I think I will be waiting until 2009, or infinity and beyond. btw please stop showing that women. Paris, cos I reckon she has about 10 of them but still doesn't know what they are.
I knew...
That the pic would be there was obvious. But I was sure that the caption would be something interesting too...
Oh well.
If we can't buy an Eee, we can at least see the blonde.
Can I leave my coat here? I'm going down to the beach.