Microsoft's Hyper-V release threat level reaches RC status
The virtualisation journey continues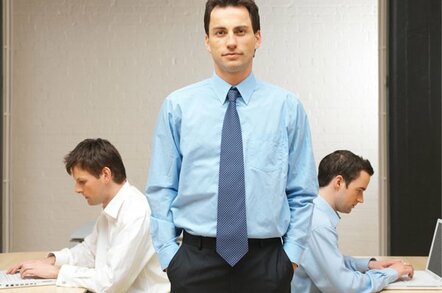 Microsoft today spat out a release candidate build of its delayed virtualisation software Hyper-V.
The firm said it has finally reached the inbetweeny post-beta, pre-final release stage for its hypervisor, originally code-named Viridian. Microsoft didn't say whether the release candidate will be the last code tweak, but did confirm that it's on schedule to pump out a full final version of Hyper-V by August.
However, given Redmond's track record, it's fair to assume that a second release candidate will turn up in the coming weeks. The hint is in the statement which described today's RC as containing "updated, near-final code".
Microsoft "launched" Hyper-V last month at its Heroes Happen Here event, even though all it could offer customers was an incomplete, beta version of the software.
And, in a direct challenge to virtualisation market leader VMWare, Microsoft also said today it has tied up pre-install agreements with HP, Dell, IBM and Fujitsu Siemens Computers, among others, all of whom plan to load Hyper-V on their servers.
Last month, while Microsoft was faffing about with champagne corks and indoor, remote controlled helicopters, VMWare decided to crash the party somewhat by announcing that it had inked deals with a number of big name computer vendors to pre-install its software onto their machines.
Microsoft said that today's RC, available for download from its website, can be used on a number of its operating systems including Windows Vista SP1 – which finally, kind of arrived yesterday, and Windows XP SP3, still missing in action.
We asked the company when customers who are unwilling to upgrade to its unloved Vista OS can expect to see the final service pack for XP arrive. A Microsoft spokeswoman told El Reg in a statement:
"We are targeting 1H 2008 for the release of XP SP3 RTM, though our timing will always be based on customer feedback as a first priority." ®
Sponsored: Minds Mastering Machines - Call for papers now open