AMD 780G integrated DirectX10.1 chipset
Leaves Nvidia and Intel standing?
The 780G performed its duties on a veritable trickle of electricity. We used an Athlon 64 X2 5000+ which has a TDP of 110W to test the AMD 690 so it's no great surprise that the older test system had a higher power draw than the new 780G system but even so the numbers bear some study. Using the HD 3200 IGP, the system has an idle power draw of 55W which only rises to 75W during Blu-ray playback. That figure could easily be reduced as we used a 620W Enermax power supply which is ridiculously over-specified for the job in hand.
PCMark05 Results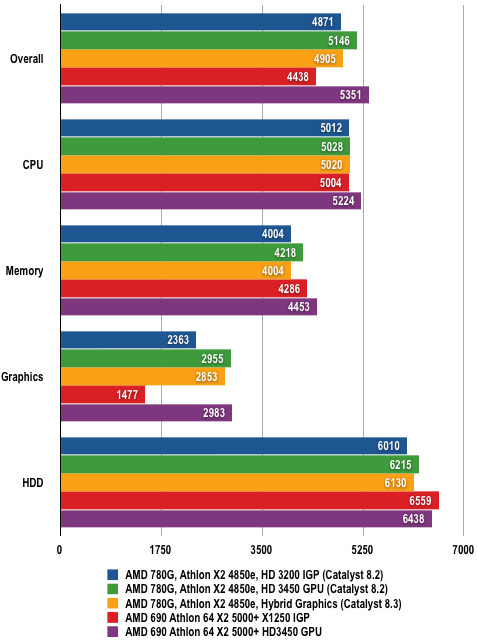 Longer bars are better
The Gigabyte GA-MA78GM-S2H is passively cooled, as is the HD 3450 graphics card, and the whole bang shoot remains cool to the touch at all times. Not warm, cool.
3DMark06 Results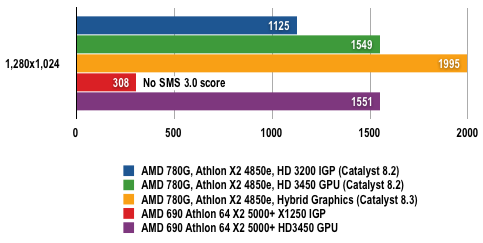 Longer bars are better