Panasonic Lumix DMC-FX33
Not a camera for control-freaks
Switch on the DMC-FX33 and the first thing you notice is that this is not the quickest camera on the block - it takes about four seconds to power up and prepare itself for action. The menu system is simple, and the set-up menu only involves navigating a couple of tabs. However, once up and running, it's fairly responsive: the shutter lag is minimal and the autofocus system pretty sharp.
The control dial lets you quickly flip through the various operating modes on offer. Normal picture mode takes care of settings such as focus, exposure and white balance, and is pretty much what you'd expect from an automatic system. But flip the dial back one setting and you get the Intelligent Auto (IA) mode.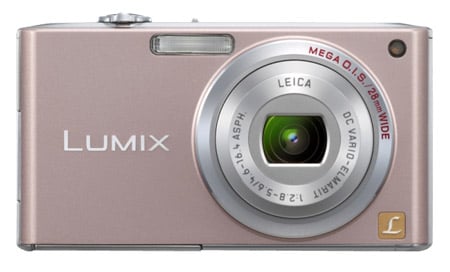 Slow to start up, but quick to take snaps
If Normal mode is an autopilot, then IA is an autopilot on steroids, because it first determines the type of picture you're taking - and then makes the appropriate settings. This includes switching on the image-stabilisation system if camera shake is detected, activating the face-recognition system if people are in the shot - and then deciding what settings are best for both the subject and its surroundings.
Presumably, the next version of this camera will include a built-in voice chip, which tells you when you're standing in an incorrect shooting position...
The other settings operated by the control dial are for macro, playback, scene mode and clipboard. The latter is a bit of an oddity as it lets you take a shot, review it and then decide whether you want to store it on the memory card. We racked our brains to see why you'd want to do this, rather than simply recording a shot, reviewing it and then deciding whether to keep it or delete it.

Not for manual-mode lovers
The scene mode offers a cornucopia of program settings that include portrait, night, sports, party, food, baby, soft skin, pet, candle light, party, beach, snow, fireworks, high speed burst and even underwater. With so much choice, you might well be left wondering what setting to make if you wanted to photograph your food whilst dining at a candlelit dinner party on a beach at sunset.
Sponsored: Minds Mastering Machines - Call for papers now open