Sony Ericsson: Xperia X1 delay a 'mistake'
2009 release just a mistake
Sony Ericsson has claimed that its Xperia X1 Windows Mobile communicator will still be released this year, as originally planned, despite its own website stating a 2009 release date.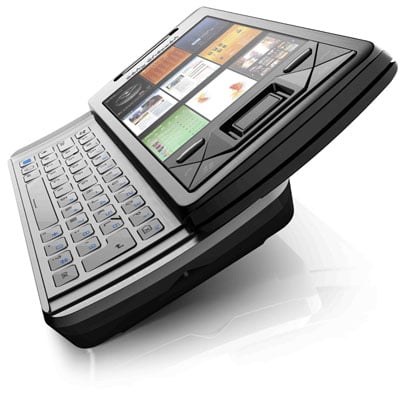 Sony Ericsson's Xperia X1: coming in 2008. Honest
The 'arc slider' was announced at the Mobile World Conference in Barcelona, Spain earlier this month and, at the time, SE said the handset would be released in the second half of 2008.
However, Register Hardware yesterday reported that a page on SE's website showed 10 February 2009 as the release date.
A Sony Ericsson spokesman today told Register Hardware that the website was simply a "mistake" and that it was being updated to reflect the correct release date. The spokesman reiterated that SE's planned launch hadn't changed because the X1 "will be available in some regions in 2008".
The bad news is that SE's spokesman wasn't kind enough to tell us exactly when the UK could expect its first X1 shipments, because that sort of information is still "too premature".
Xperia X1 has a 3in display, under which a full Qwerty keyboard slides out. It provides 3G HSDPA and HSUPA connectivity, in addition to Wi-Fi and Bluetooth. A 3.2-megapixel camera and Micro SD card slot are built-in too.
COMMENTS
@What a shame
Why would them using Windows mobile degrade the reliability of the handset itself? Maybe software issues, but the handset durability should still be top notch, just as we've come to expect from SE.
I for one welcome this handset gladly. Unfortunately there's a good chance it won't be available in AUS for a good long while *Grumble*
What a shame
That SE has succumbed to the advances of Redmind.
I have used Sagems, Nokias and Motorolas and Se beats them hands down, hope this does not signal a downturn in handset quality or reliability.