Sony clocks onto iPhone docks
Dock 'n' roll
Sony has unveiled an iPhone-compatible clock radio. It's also taken the wraps of its first ever DAB clock radio too.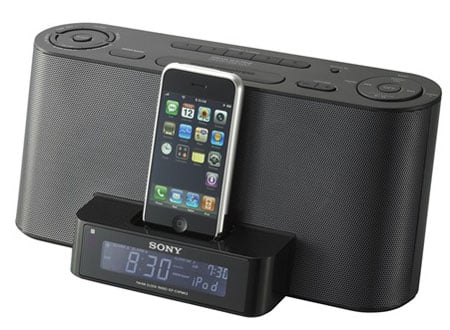 Sony's ICF-ClipMK2: welcome, iPhone
The iPhone clock radio, dubbed the ICF-ClipMK2, comes with a wireless remote for controlling all the iPhone's audio functions. The dock also accepts iPods, if you haven't caught onto the iPhone craze yet, and will charge the Apple devices while jacked-in.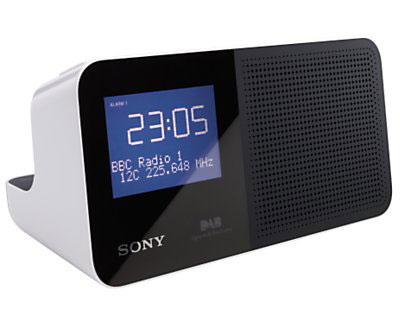 Sony's XDR-C705: DAB hand
If you're not part of the Apple clan, the unit has a line-in jack for connecting other portable media players, and it works just as well as a basic clock and FM radio.
If you prefer the sound of DAB digital radio in the morning then the XDR-C705 was also launched this week. It can recall up to 20 stations, and an FM tuner is present to pick up stations who've not yet gone digital. It's display has three brightness levels.
The ICF-ClipMK2 will be available in May for around $100 (£50/€75) and the XDR-C705 is available now for around £60 (€85/$120)
COMMENTS
"£60 is a lot less than the going rate for hi-fi DAB tuners"
But it's much more than the going rate for any other sort of DAB receiver, and the compression artifacts are going to swamp any minute differences in audio performance between sets. Just plug your amplifier into the headphone socket - and a pocket receiver will take up much less space than this device.
Full specs?
I couldn't care less about iPod docks, but the DAB unit looks the business. If it's got RCA outputs then I might just be sold, since £60 is a lot less than the going rate for hi-fi DAB tuners and this will take up far less space.
Thumbs up, but only because of the lack of an undecided/'Meh!' icon.
Why not DAB in iPod dock?
If they had put DAB in the one with the ipod dock and kept the price below £70 I would have been tempted.
As Honda put it, 'AND' is a much better word than 'OR'