Shuttle XPC Glamour SN68PTG6
Stylish AMD-powered media centre, anyone?
The Nvidia chipset delivers a very similar specification to the AMD 690 chipset with performance that's very slightly better using both the integrated graphics and an add-in GeForce 8800GT graphics card. The only apparent point of difference between the two chipsets is hard drive performance which can doubtless be laid at the door of the lame AMD ATI SB600 southbridge I/O chip.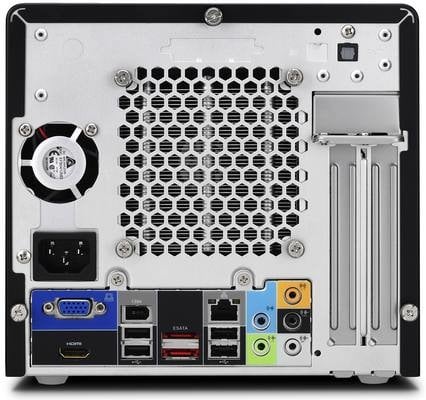 Portage a-plenty?
The choice of graphics outputs means that you have the choice of using the Shuttle as a mini PC that is connected to a TFT display or you can plug it in to your HDTV as a Media Centre PC. Either approach works perfectly well provided you don't consider playing games with the integrated graphics but two issues rapidly present themselves.
PCMark05 Results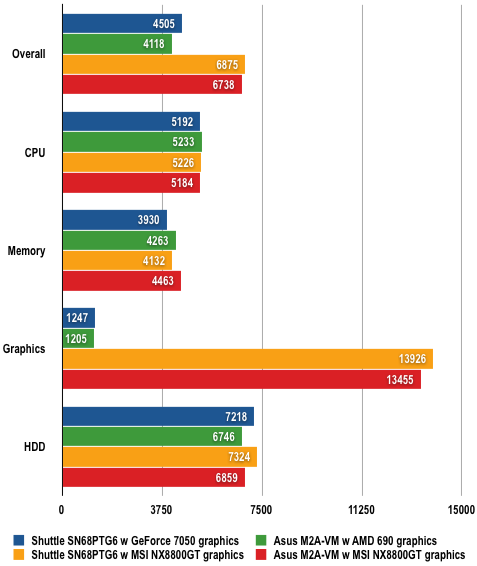 Longer bars are better