Shuttle XPC Glamour SN68PTG6
Stylish AMD-powered media centre, anyone?
Review If you've previously seen a Shuttle XPC barebones PC, the SN68PTG6 will be instantly familiar. It follows the firm's standard small form-factor system design that resembles two cubes attached one to the other, but this time with some design highlights and the firm's Glamour label.
The main cover is retained by three thumbscrews and lifts away to reveal the innards. Undo two more screws and the aluminium drive bay comes out to give access to most of the components. Whip out four more thumbscrews to release the ICE cooling fan, which blows air through the remote CPU cooler, and then release the four screws that retain the CPU heatsink and you're ready to build your new PC.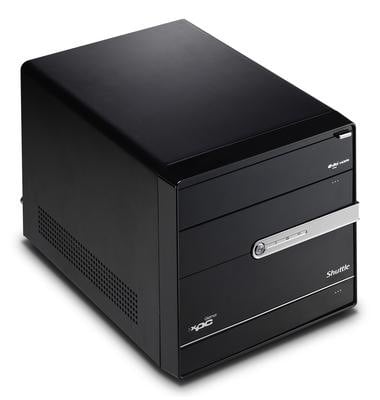 Shuttle's XPC SN68PTG6: DIY PC
Just about the only part of the Shuttle that stays in place in the chassis is the 110W mini power supply that's located on the right-hand side but it doesn't obscure any of the connectors to which you need to gain access.
The layout of the SN68PTG6 is assisted by the nature of the Nvidia GeForce 7050PV chipset, which is a unified piece of silicon much like the chipset used in the Biostar TF7150U-M7 - reviewed here. That particular motherboard accommodates an Intel Core 2 processor with a GeForce 7150 chipset, while the Shuttle is a Socket AM2 design that uses a slightly lower spec GeForce 7050PV to connect to AMD CPUs. Beyond that the two chipsets are essentially identical.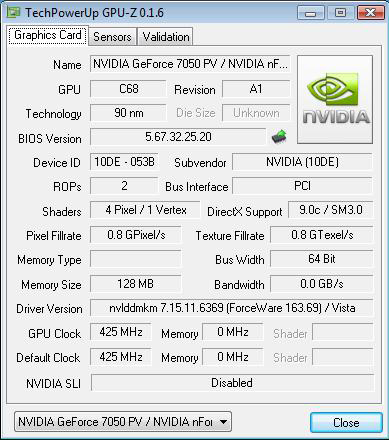 The main feature is the integrated graphics which supports DirectX 9 so you can have the joys of the Aero interface in Windows Vista. On the multimedia side of things, you get hardware decoding that supports Blu-ray and HD DVD along with the HDCP anti-piracy system and a proper digital output. Shuttle has equipped the SN68PTG6 with VGA and HDMI outputs along with a dongle that converts the HDMI feed to DVI.
Sponsored: Minds Mastering Machines - Call for papers now open