Bezos flogs slice of Amazon shares
Frees up cash for space colony
While Amazon is spending $1bn buying back its own shares, company founder Jeff Bezos is selling some of his own.
Bezos sold $135m of shares recently, his first divestiture for four years, reports Barrons' Eric Savitz. Bezos still retains a stake worth $7.3bn, however. The disclosure was made in a recent SEC filing.
The buyback has been controversial, with shareholders suggesting the money might be better spent on acquisitions, or further reducing the retailers' debt. The company has liabilities of $3.7bn, and services an additional long term debt of $1.28bn.
Amazon reported a net income of $476m on sales of $14.8bn last year.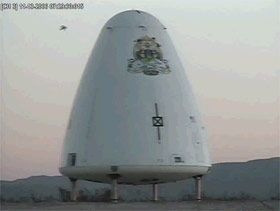 The sale leaves Bezos $135m richer to fulfill his Bond-style ambition of establishing a permanent space colony. So far, Bezos' Blue Origin project has got to within 240 feet of this lofty goal. ®
Sponsored: Fast data protection ROI?