Mio DigiWalker C620T
All-terrain armoured transport
Review Every office has a luddite, even an organisation so devoted to the new and the technological as Register Hardware. There's always at least one person who clings to his or her fear and loathing of some aspect of the modern world.
For instance, whenever a new satnav system would arrive here, our very own exemplar of the breed would harrumph loudly and point out that being a bloke, having a sense of direction and a road map rendered such devices the very height of superfluity.
After months of this, we finally chucked the new Mio C620 at him, frogmarched him to his car, stole his AA Book of the Road, and told him to hit the tarmac...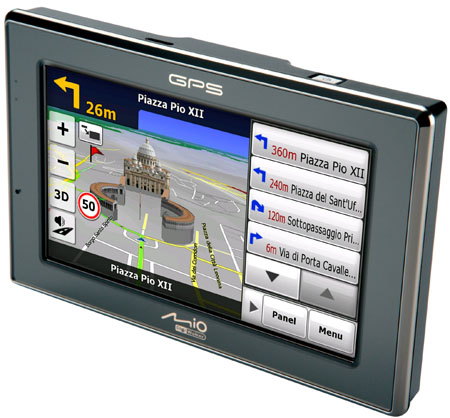 Mio's C620: Halo with bus lanes
With the market for removable standalone satnavs now fully mature - technologically, at least - each new one released needs either a price point or feature to commend it. With the C620, the feature is the 3D map view. This is not 3D as in a run-of-the-mill 2D map canted over at 45° but real 3D with raised hills, lowered valleys and towering buildings, sort of like driving through a Halo scenario but with bus lanes.
Now this could all be seen as a bit of a gimmick. After all, do you really need a satnav to tell you that you're driving along a valley or up a hill? But where this feature earns its crust is in traversing complex multi-level road junctions. By the simple use of drawing shadows beneath flyovers and bridges you are left in little doubt about the physical layout of the road ahead no matter how complex it may be.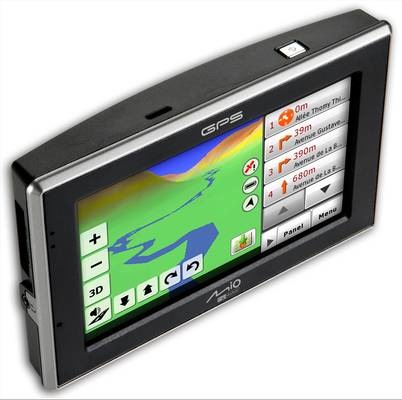 Here comes terrain again
It's simple, but remarkably effective, and helps the Mio make sense of road layouts that frankly don't make much sense even on a highly detailed A-Z map, the A57(M) Mancunian Way through central Manchester being a fine example.
Sponsored: Minds Mastering Machines - Call for papers now open