Cowon iAudio A3 personal media player
Watch out, Archos
To give full flight to the screen, the A3's video file support is nothing if not comprehensive, Cowon's spec sheet running to AVI, WMV, ASF, MPEG 1, 2 and 4, MATROSKA MKV, OGM, MPG/MPEG, VOB, DAT, and MTV. Codec support extends to DivX 3.11, 4, 5 and 6, XviD, H.264 and Motion JPEG. If you have spotted anything missing you really do need to get out more. What all this techno-babble really means is that the A3 will play pretty much anything you have on your PC without you having to faff about re-encoding it before copying it across.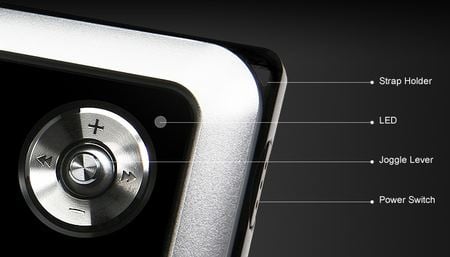 Transferring data onto the A3 via Windows Explorer is a pretty quick operation. A 720MB AVI file took only three minutes 18 seconds to move from PC to A3.
Audio support is no less thorough, with MPEG 1 Layer 1, 2 and 3, WMA, FLAC, Ogg, AAC/AAC+, AC3, BSAC, True Audio, WavPack, G.726 and CM all good to go. When recording audio you can chose between 128 or 192Kb/s WMA or FLAC lossless.
File support for still images doesn't disappoint either, with JPG, GIF, PNG, TIF, BMP and RAW files all welcome, while the document reader will open and display MS Word, Excel, PDF and PowerPoint files.

The A3 has more inputs and outputs than you can shake a stick at so you can play back or record content through a TV, record direct from a DVD or CD player or plug directly into a digital stills or video camera. A further pleasant surprise is the number of cables supplied, including s-video and AV leads and a USB-to-mini-USB adaptor which allows the A3 to be connected to a USB drive or any other mass-storage device or media player.
Despite all this, the supplied earphones proved a bit low rent. Sure they work, but the sort of person who coughs up Cowon's asking price is probably going to want a high-quality set of ear buds which should really come as standard at this sort of price. Or maybe Cowon reckons its target customer already has a preferred set of 'phones, which may well be the case.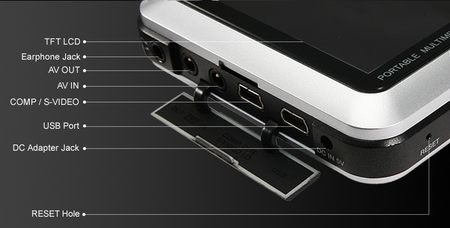 With a power output of 32mW, the A3 is more than capable of driving a decent pair of cans, indeed we tested it using a pair or Beyerdynamics DT250s which sounded glorious.
Sponsored: Minds Mastering Machines - Call for papers now open