Sony begins tracking customers' movements
If you want them to, of course
We've all looked through our photographs sometimes without any recollection of where they were taken. Thankfully, Sony's developed a handy GPS widget that makes forgotten memories a thing of the past.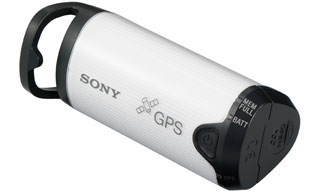 Sony's GPS: tracks your position and logs your snap locations
Using a process often dubbed GPS tagging, the GPS-CS1KASP unit records your location every 15 seconds, enabling you to trace your trail. It also hooks into your camera or videocam to record the time and location of your various snaps.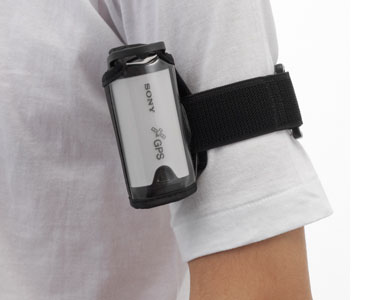 Fix it to your arm for 'hands-free' snapping
It'll log your positions for up to one month, which isn't great for anyone going on log-terms travels, but has a 31MB memory, which should be plenty for the sort of information it's recording. Once you're done, simply load the information onto your PC and the data's displayed via Google Maps.
The unit's compatible with the vast majority of Sony's digicams and Handycam camcorders. It's powered on two AA batteries, which Sony claims gives you about ten hours' logging time, and it's provided with various straps for fixing to, say, your arm or mountain bike.
Sony's GPS-CS1KASP will be available from its US website next month for around $150 (£75/€100). A European release date hasn't been tracked down yet.
Sponsored: Minds Mastering Machines - Call for papers now open