Panasonic punts HD printer
Snap, pause and print
It may look like a Nintendo DS that's missing its bottom screen, but the Panasonic KX-PX30 is actually a miniature printer that's able to print still images from a High Definition video source.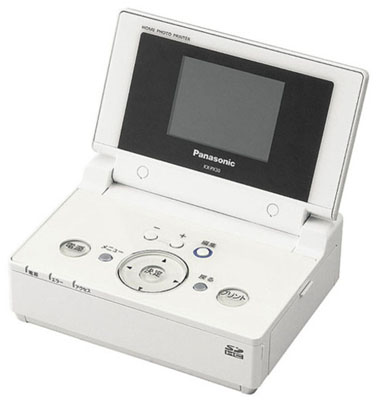 Panasonic's KX-PX30: prints images from an HD source
Designed to replace Panasonic's existing KX-PX20 printer, which was unveiled about 12 months ago, the KX-PX30 brings AVCHD support to the table. This feature, combined with the printer's 3.6in LCD display, means users can select individual frames from their AVCHD-encoded videos and print them at 300dpi onto photo paper stored within specialist cassettes that slot into the printer.
The 175 x 131 x 62.5mm machine can handle other video formats, such as MPEG, and still image formats from a variety of sources, including SDHC memory cards – for which it has a dedicated slot. A USB port's built-in too.
Panasonic said that if users connect a Lumix digicam to the KX-PX30, then printed snaps will have a few additional quality benefits, because the printer's able to recognise images that have been taken using the Lumix's various shooting pre-sets.
Fans of the printed image will be able to get hold of the KX-PX30 in Japan from next month for around ¥23,000 (£110/€145/$215). A European release date hasn't been developed yet.