Concept MP3 player is a real sweetie
Sweets don't usually inspire many creations other than toothbrushes, mouthwash and toothpaste, but designer Bomi Kim was obviously knocking back the Refreshers when he dreamt up this concept MP3 player.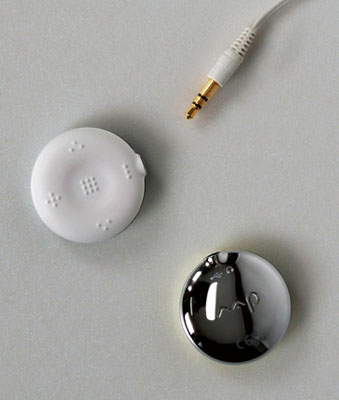 Designer Bomi Kim's Tactile MP3 player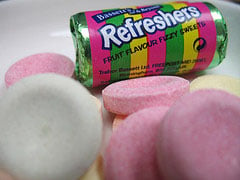 Bassett's Refreshers look very similar
Kim's Tactile music machine has no screen, no dial to turn for track selection and, well, no switches at all. It consists of just five very basic controls for essential portable media player functions, such as power, play, stop and skip.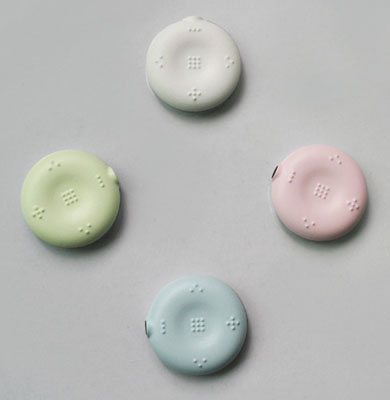 Also (potentially) available in cherry, apple, several other colours
Each function's accompanied by a braille-like series of bumps and the idea is that users learn to navigate their way around the player's functions by touch.
Its dimensions aren't given and, although the pictures could be somewhat deceiving, the player looks about the same size as an actual Refresher – so you may want to keep it away from the kids. There's a headphone jack on one side and, although we're speculating here, the player could be powered by a watch-style battery.
If the Tactile MP3 ever does make it to market, then at least there'll be plenty of colours to choose from.
Sponsored: Minds Mastering Machines - Call for papers now open