American Jezebel solicited 'freelance' hit men on Craigslist
Will pay for death of Butte lover's wife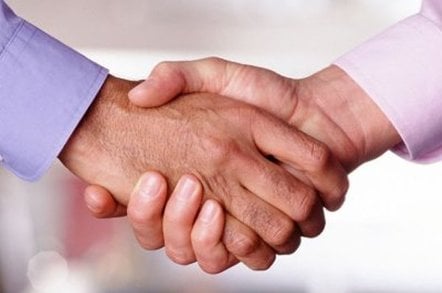 A 49-year-old Michigan woman has been arrested after she tried to hire a hit man on Craigslist.
Last November, Ann Marie Linscott posted an ad to the famous classifieds site in the hopes of finding someone who would agree to kill the wife of her internet-savvy lover, The Associated Press said.
Linscott's Craigslist ad said she was looking to fill a "Freelance" position. This elicited an email response from a man looking for work as a freelance writer, but Linscott had something very different in mind. According to court documents, she told the would-be writer - as she told at least two other respondents - that she was looking for "silent assassins".
Calling herself "Marie," Linscott asked the writer "to eradicate a targeted victim... Marie described the victim's age as 56... provided an address, and identified that the victim as a county government employee. Marie told [the freelance writer] that he would receive $5,000 upon completion of the eradication task", according to a criminal complaint filed by the FBI with the US District Court for the Eastern District of California.
With address in hand, the FBI had little trouble locating Linscott's targeted victim. As it turns out, the targeted victim is married to a man who seduced Linscott during an "online college course".
In July 2005, after developing a "deep and intimate online relationship," Linscott and this net maven met up in Reno, Nevada, where he was attending "a convention". While there, they had "sexual relations".
Nearly two years later, Linscott flew to the man's home in Butte County, California. Court documents don't say if they resumed their "sexual relations" during this visit, but Butte County sounds like a mighty romantic place. At some point, Linscott told the man she would like to move to Butte County.
And then she posted her Craigslist ad.
Last Thursday, agents showed up at Linscott's door in Rockford, Michigan with a search warrant, and she agreed to an interview. During the interview, Linscott acknowledged that she emailed at least three Craigslisters regarding the "eradication" of her "targeted victim". When asked what she meant by "eradicate", Linscott said "Duh, well, have her killed."
Linscott was subsequently arrested by Michigan police, and is likely to be extradited to California. According to court documents, she too is married, and she chose that $5,000 fee at random. ®
Sponsored: Minds Mastering Machines - Call for papers now open