DuBreq Stylophone pocket organ makes a comeback
Old age tech for the new era
Forgotten Tech We thought the Stylophone pocket electronic organ was dead and buried, but no, the pianist's portable training board has been revived for the hi-tech age.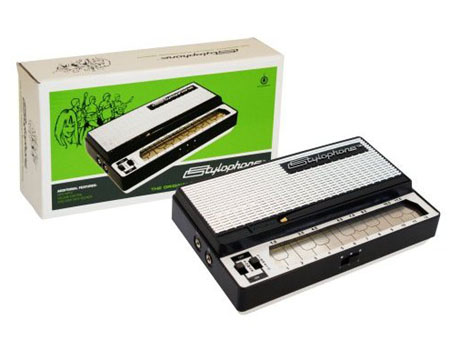 Stylophone: wah, wah-wah, wah, waaaaaah (repeat ad nauseam)
For anyone too young, or old, to remember, the Stylophone first screeched its way onto the electronic music scene in the late 1960s. However, it's always been panned by music purists because of its iffy audio qualities and despite the support of leading Digeridoo exponent Rolf 'Can you tell what it is yet?' Harris.
The updated version features a volume control, an MP3 player jack that lets you play along to your favourite tracks, and two - yes, count 'em - two new and "exclusive" Stylophone sounds. There's also a headphone jack.
All the Stylophone's original features are still present. This, of course, means it features a corded stylus to slide along the metal keys with and a Vibro knob to make sounds more "haunting". So, you'll be able to relive the days when you played in bands with names like Elrond's Numenorean Codpiece as though they were only yesterday.
The Stylophone runs on four AA batteries, but sadly there's no external memory card slot to record your, ahem, music onto. It's available now from Firebox's website for £15 (€22/$30). No musical ability required...
Sponsored: Minds Mastering Machines - Call for papers now open