Will you go 'Radio Ga Ga' over Sony Ericsson's FM handsets?
Tune in and find out
Wacky is probably the best adjective to describe the design of Sony Ericsson's latest handset: the R306.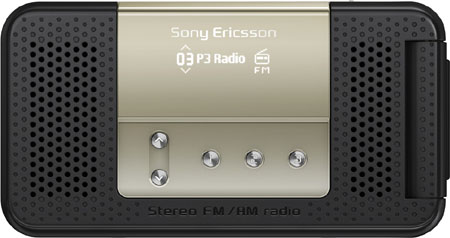 Sony Ericsson's R306: an AM/FM treat?
The clamshell handset's unique selling point, Sony Ericsson claimed, is its ability to tune into FM and AM radio broadcasts and pump it out to a pair of headphones or through its two built-in speakers. Buttons for switching between stations and for moving directly to one of your three favourite stations are on the handset's front face, while there's a 1.9in TFT display inside.
On its reverse there's a 1.3-megapixel camera, but it's a shame SE doesn't mention anything about an external memory card slot because the phone only has a 5MB internal memory. Bluetooth and a USB port do feature, though.
The handset is tri-band GSM/GRPS, but isn't equipped with Edge or HSDPA.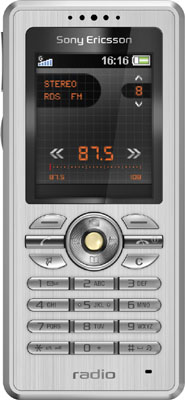 The R300's looks plain, compared to the R306
The R306 also has a new brother: the R300. However, its design is more mainstream and akin to many phones already in SE's range. It's a tri-band GSM/GPRS device, but has a smaller 1.8in TFT screen and a larger 8MB internal memory. There's no mention of external storage here either, but Bluetooth and a USB port are still built-in.
Like the R306, it also features AM and FM connections, but SE's made them less of a feature, apart from a bold "radio" etching on its casing. Both handsets promise that their batteries will hold out for 27 hours of AM/FM broadcast pleasure.
Shockingly, the R300 only has a 0.3-megapixel camera, putting it far below the wants of any self-respecting camera-loving mobile user.
SE hasn't broadcast a price for either handset yet, but has said both will be available in the third quarter of 2008.
Sponsored: Minds Mastering Machines - Call for papers now open