Samsung unveils compact trio
More snapper choice
The Samsung digicam production line continues unabated, with the South Korean giant unveiling details of three upcoming models: the i80, i100 and S1060.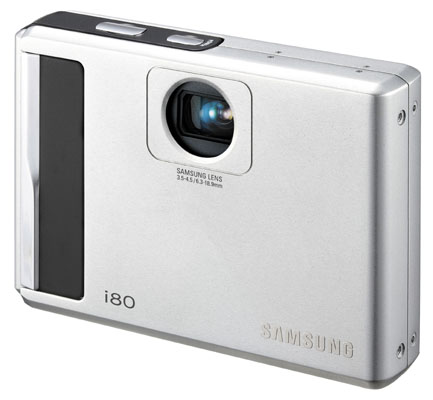 Samsung's i80 is an 8.1-megapixel snapper...
Its i80 and i100 further expand its i-series of digicams, which focuses on combining photography with music. Both new models operate as personal media players for MP3 format tracks, while still being 8.1-megapixel and 10.2-megapixel cameras, respectively.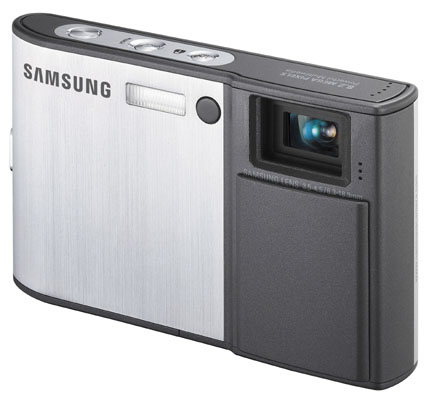 ...while the i100 has 10.2 million pixels
Unfortunately, the number of megapixels awarded to each camera is their only real differentiating factor. Both cameras also have a 3x optical zoom and a 3in LCD display, in addition to face-recognition technology. Both have an ISO sensitivity of 3200 and digital image stabilisation to minimise the effect of last night's drinking session on your early morning photography.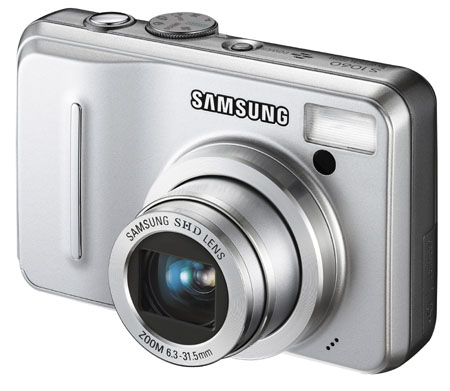 The S1060: not a slim profile digicam, but still powerful
Samsung's S1060 sits slightly higher than its new i-series buddies in terms of technical capability, although it shares the same 10.2-megapixel sensor as the i100.
It may have a smaller 2.7in LCD, but Samsung's equipped the S1060 with a more powerful 5x optical zoom and a 5x digital zoom to compensate. Face recognition is included too.
The i80 and i100 will appear in the UK in April and May respectively, with the i80 priced at £150 (€210/$300) and the i100 at £180 (€240/$330). So far, Samsung's only said that the S1060 will be available in the spring, but not how much it'll cost.
Sponsored: Minds Mastering Machines - Call for papers now open