DDR2 chip prices rebound
Keeping spotty head above US$1 water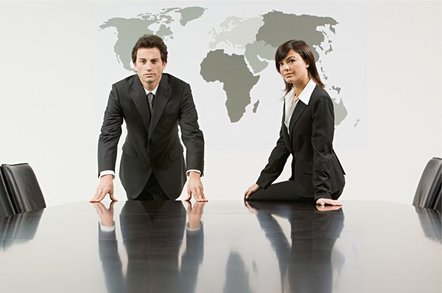 The DRAM industry has seen DDR2 spot prices spike by 15-20 per cent in the past month, with eTT chips outpacing branded equivalents.
DRAMeXchange, the memory biz market watcher, said the rise in sales of non-branded chips (in both 512Mb and 1Gb densities) suggest either an excess of eTT chips flooding the market, or that eTT prices had simply outpaced the branded chips, as typically happens in "favourable pricing environments".
The rebound could also be attributed to brisk demand from industry players in the run-up to the Chinese New Year when trade typically slows down, according to Eddie Moore, PC components biz unit manager at trade distie Computer 2000.
DRAMeXchange thinks DDR2 512Mb prices should stabilise at around $1 in the first quarter. But if prices fall below $1, as happened before Christmas, DRAM makers will struggle to keep heads above water for more than a quarter, unless they adjust capacity and capital expenditure.
In other words, the ebb and flow of the biz seems to be performing fairly normally and within expectation for a traditionally slow time of year for PC sales.
DRAMeXchange said DRAM makers are confident that contract prices will rise at minimum two to three per cent in the second half of this month.
Press release here. ®
Sponsored: Minds Mastering Machines - Call for papers now open