Seagate releases 250GB laptop HDD
Playing catch-up
Seagate is now selling 250GB laptop-friendly hard drives, including a model with integrated automatic data encryption, the company announced this week.
The 250GB drive is part of Seagate's Momentus line. It spins at 5400rpm and connects to the host computer using a 3Gb/s SATA interface. They contain 8MB of cache.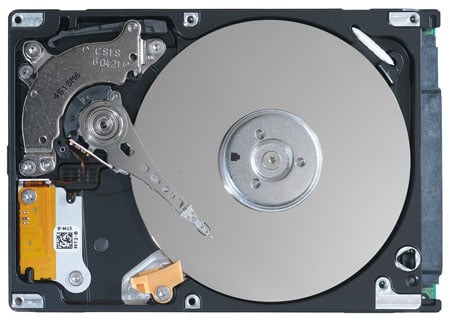 Seagate's Momentus 5400.4: up to 250GB capacity
The 2.5in Momentus 5400.4 line-up also includes 120GB, 160GB and 200GB models. Like the 250GB version, these capacities are what the drive delivers before it's formatted.
Seagate touted the drives' shock resistance - they're able to take 325Gs and 900Gs of, respectively, operating and non-operating shock - and low power consumption: 2W during read and seek operations, 1.6W when writing, 0.6W when idling, and 0.2W in stand-by mode.
All fine and dandy, but Seagate's still behind the curve as rivals like Toshiba, Western Digital and Fujitsu are already touting 320GB notebook drives.
Hitachi, meanwhile, is promising to ship a 500GB 2.5in HDD in the very near future.
COMMENTS
oh, no, another independent, hackable intelligence in the machine...
I want my disk storage, like my USB keys, as fast and dumb as possible so that encryption is totally under my control.
Anybody that trusts closed and/or unverifiable encryption schemes (whether of operating systems or of intelligent hardware) has basically abdicated responsibility for privacy. The possibilities for malfunction, backdoors and other mischief when storage media demand passwords are frightening to contemplate. We already have enough trouble convincing ourselves that our operating systems are clean without adding intelligent storage to the mix.
The capacity is less of an issue
Than the height. A lot of smaller laptops, including Macbooks, won't take anything bigger than 0.8" high.