Sony talks up MP3 dictation gadgets
Memo: buy milk
Sony is literally talking up its latest MP3 player, because the gadget's also a handy dictation unit.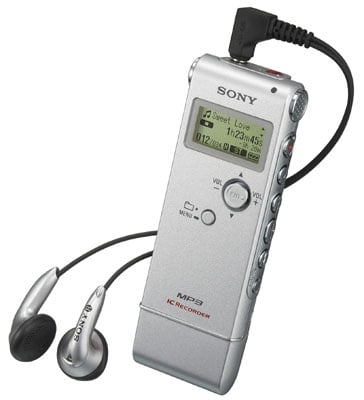 Sony's ICDUX70 and ICDUX80 units come as 1GB or 2GB units respectively
The 1GB ICDUX70 and 2GB ICDUX80 each have built-in microphones for recording up to 290 hours and 581 hours of chatter, respectively, which is definitely more information than you could scribble down on the back of your hand. A USB jack is built-in to plug the unit directly into PC, from where users can then drag and drop voice recordings onto their PC or transfer MP3 files onto the player.
Direct audio encoding from CD players is also possible and there's a headphone jack built into the gadget's top end so you can play your memos or listen to music. If you're picky about the quality of your music though, then you'll be glad to hear that Sony's also created several pre-defined equaliser settings, including rock, pop and classical.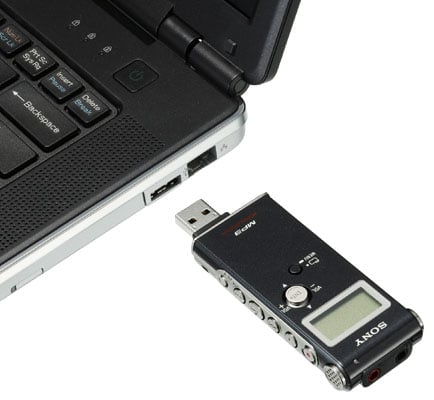 Both models allow direct USB connectivity
Either model can also be used as a portable USB memory stick, which is handy for transferring all sorts of files from location to location.
Sony's opted to power both units through internal batteries, rather than replaceable AA or AAA batteries.
The ICDUX70 is available in either black or pink, and the ICDUX80 in a shade of black or silver. Both units will be released later this month. Prices have yet to be set.
Sponsored: Minds Mastering Machines - Call for papers now open