Micro SD spy gadgets spied on web
MI6 storage
Flash storage has already seen numerous gadgets shrink in size. But it's now shrinking the consumer spy gadget market with the development of a belt-buckle spy camera for snooping on your pals.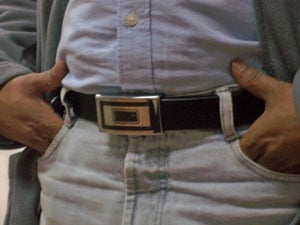 Who'd ever know?
The belt-buckle DVR secretes a hidden camera that records content in 3GP format at a resolution of 176 x 144 pixels. It then records this onto a Micro SD card of up to 2GB, which slots in at the base of the buckle.
It also captures sound and has a USB port built-in, allowing would-be 007s to quickly move data off their Micro SD cards. The port also acts as a power charger for the buckle's internal lithium-ion battery, which provides around three hours of snooping time.
However, if you don't fancy walking around filming people's midriffs all day, then how about the lighter sized DVR-SP?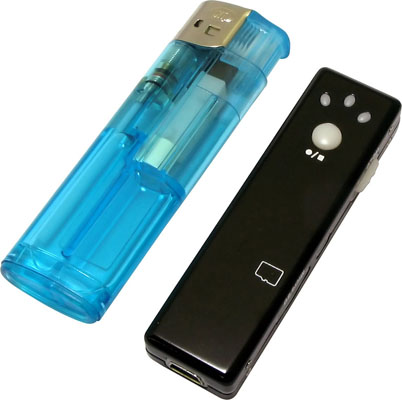 "Got a light?"
This tiny gadget also records video in 3GP at a 176 x 144 resolution and accepts Micro SD cards of up to 2GB, but it's probably suited to the slightly more brazen spy becuase it measures 73×20×11mm. A USB port is also built into the bottom of the device.
The belt-buckle DVR and lighter-sized DVR are both available online for undisclosed prices. This message will self-destruct in five, four…
Sponsored: Minds Mastering Machines - Call for papers now open