Sensory jacket simulates the speed experience
Designed to be used with racing games
CES TN Games, the company behind the 3rd Space FPS sensory gaming vest - first seen in October last year, has premiered the GFR racing vest and the HXT helmet at CES in Las Vegas.
Specifically optimised to convey six additional effect zones in and around the player's head, the HXT helmet will include four small diameter helmet specific force cells - one front, one back and one on each side - to allow for three-dimensional 'head shot' effects. There's also an air jet system over each ear to allow 'near miss' effects to be emulated.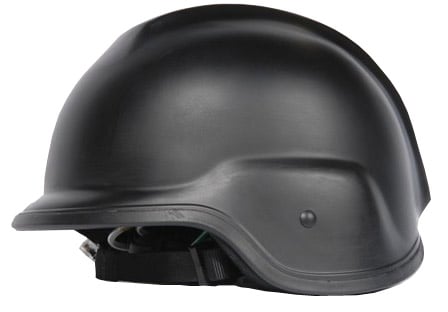 HXT helmet: looks like something from Fahrenheit 451
The company has also launched a GFR vest that sends the physical impact and sensations of G-force effects directly to player's bodies.
Working in a very similar manner to the 3rd Space FPS vest, this is designed to convey G-force effects through the use of six large force cells strategically placed inside the vest simulating acceleration, deceleration and centrifugal effects.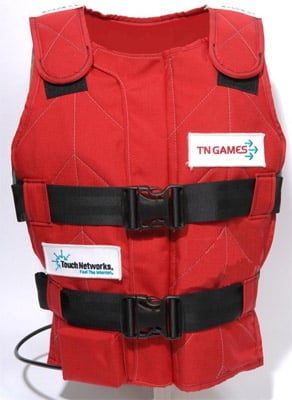 GFR racing vest: strap yourself and feel the G's
The vest incorporates two cells in the chest (right and left), two in the back and side cells positioned along the vest's compression straps. The chest cells expand when and a force is applied directly to the front of the user.
Faster acceleration causes more rapid and increased cell inflation and a greater applied force to the player.
For braking, the back cells inflate, which applies a force directly to the user's back and simulates deceleration. With the side cells, the 3rd Space GFR Vest is able to reproduce the sideways effects of the body's natural motion in a turning vehicle.
Sponsored: Minds Mastering Machines - Call for papers now open