Casio broadens its Exilim range, again
Even more models to choose from
Casio has once again expanded its Exilim brand of digital cameras. It has created four additional models, including one that's purportedly the world's smallest and thinnest ten-megapixel digicam.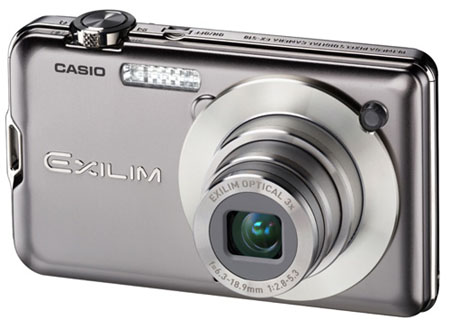 Exilim S10: 10.1 megapixels and a 2.7in LCD display
Despite its miniscule proportions, the super-slim EX-S10 boasts a 2.7in LCD display, a 3x optical zoom and SD card memory slot, alongside Casio's established YouTube video capture mode.
Unfortunately, its pocketable size is its only really unique feature. Most of the camera's other abilities already feature on existing models within the Exilim line-up. For example, the ability to capture videos with sound, a USB port and a vast selection of best shot modes, which claim to automatically set the camera to the optimal settings for a specific shot type, such as of sports events.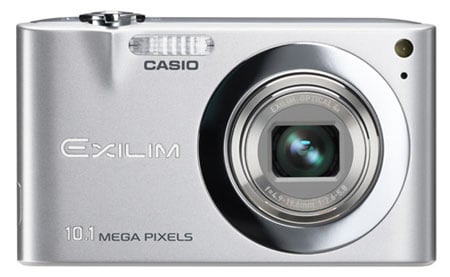 Exilim Z100: also with 10.1 megapixels and a 2.7in LCD display
Casio's also launched the EX-Z100 and EX-Z200, which both offer the same size display and number of megapixels as the EX-S10, but each with a slightly more powerful 4X optical zoom – a first for an Exilim camera. However, the main difference between the Z100 and Z200 is that the latter also features a stabilisation feature for moving images, which Casio claims helps to reduce blur in pictures.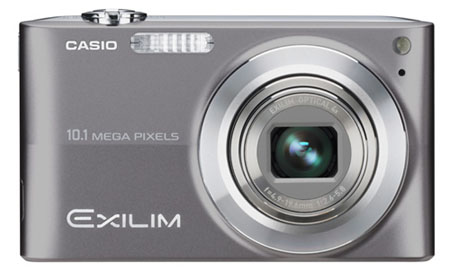 Exilim Z200: almost the Z100's long lost twin
The fourth additional model, the EX-Z80, has an 8.1-megapixel sensor and 2.6in LCD display. It does match the EX-S10 with a 3x optical zoom, but is almost exactly the same as all the other three models on its other capabilities, which should result in any potential buyer differentiating between all four cameras only on price.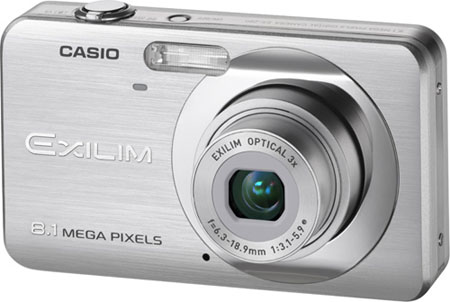 Exilim Z80: 8.1 megapixels and 2.6in LCD display
However, if you are looking for one stand-out feature to differentiate these models from existing models in the Exilim range then take note of the Auto Shutter facility, which features on all four models. Casio claims it enables users to, for example, take a picture the instant your hand stops shaking, capturing images in blur-free beauty.
Unfortunately, Casio hasn't released prices for any of the four models yet, but they should arrive in the UK in March.
Sponsored: Minds Mastering Machines - Call for papers now open