Ofcom's radio carve-up could cut out mesh
Consultation doc hits doormats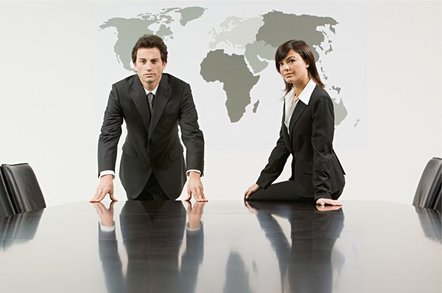 Ofcom has published the first of its consultation documents looking at how Spectrum Usage Rights (SURs) are going to work in the real world, and the future looks bad for mesh networks with their lack of centralised control.
The document is a follow-up to the Ofcom statement on SURs, published last December, and represents a refinement of that proposal. It deals with specific instances where owners of neighbouring blocks of spectrum could experience interference, and how Ofcom intends to respond to any complaints on the matter.
While most of the document (pdf) is pretty technical, it does admit that control of spectrum usage is dependent on centralised control of transmitters, something impossible in mesh networks were every node is responsible for its own communications. Or, as the document puts it:
In a pure mesh there appears to be no easy way to control the mobile density or transmitted power. Therefore, it appears to us at the moment that an operator could not change from an existing licence to this type of deployment and still be able to demonstrate that they met their SUR requirements.
Mesh networks have demonstrated their ability to operate in unlicensed frequency bands, but it's hard to imagine how a company could make money from licensing spectrum and operating a mesh network, so the problem may be moot.
Ofcom states they'd be interested in hearing suggestions of how a mesh could be shown to conform to the SUR, if an operator applies for a change of use to deploy a mesh - but it's interesting to see how the open, flexible model can throw up its own technical limitations. ®
Sponsored: Minds Mastering Machines - Call for papers now open