Revealed: Skype on Linux-based Intel mobile internet gadgets
VoIP on the go
CES Skype is developing a version of its VoIP app for Intel's Mobile Internet Device (MID) concept handheld. Want to see what the software and the chip giant's hardware looks like?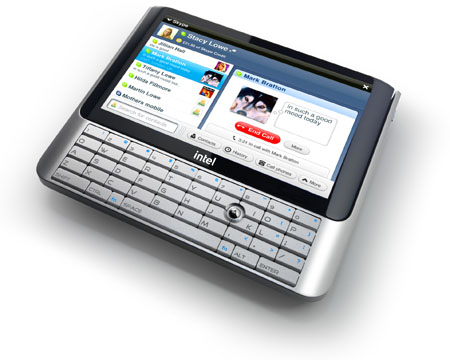 Intel's MID concept: Skype on board
Intel's hardware designs are purely conceptual – they're intended to show device makers what the chip maker's silicon makes possible rather than be products in their own right.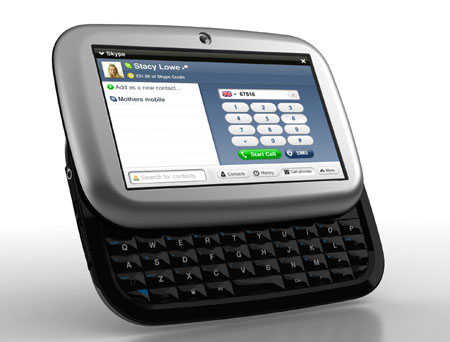 Concept MID with slide-out keyboard
These handhelds are intended to run Linux, the version being developed by the Intel-backed Mobile Internet Linux Platform. Skype's targeting the MILP OS, and it said it expects to get the software ready for release sometime during the first half of 2008.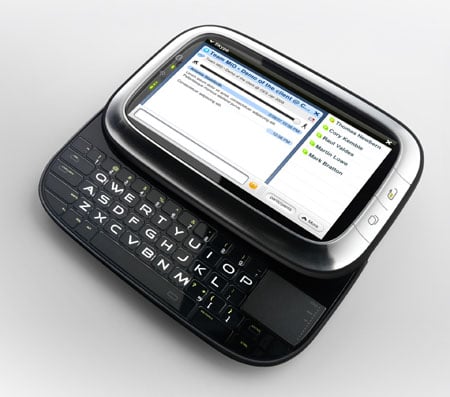 Not coincidentally (we're sure) the next major release of Intel's Ultra Mobile Platform, based upon the very low power 'Silverthorne' processor, is due to be launched later this quarter.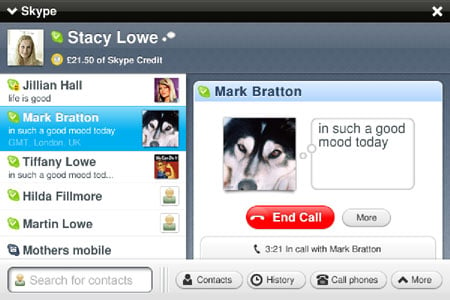 The Mobile Internet Linux version of Skype in action
'Menlow' this year's incarnation of UMP, is set to consume a quarter of the power the first, Celeron M-based UMPCs did.
Unlike the current UMP CPUs, the A100 and A110, Silverthorne has been designed from the ground up specifically for ultra-mobile systems. The A100 and A110 are basically old 'Dothan' Pentium M chips.
Intel has signed a stack of Taiwanese hardware manufacturers, including HTC, Compal, Asus, Inventec and Quanta, to make MIDs, and it's also picking up brands more familiar to consumers, like Samsung, BenQ, Fujitsu, Hitachi, Lenovo, Panasonic, Toshiba and LG.