AMD offers glimpse of DisplayPort enabled 'RV635'
ATI Radeon HD 3600 makes an appearance
CES AMD today demo'd the version of its upcoming 'RV635' graphics chip and card combo that will incorporate a pair of DisplayPort connectors.
RV635 – expected to come to market as the ATI Radeon HD 3600 series – is scheduled for release later this month, AMD said in December 2007. It's a DirectX 10.1 part, it connects via PCI Express 2.0 bus and incorporates a second-generation UVD (Universal Video Decoder) core.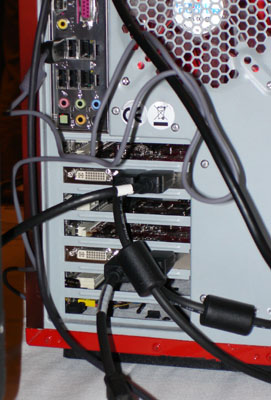 AMD's PC containing two RV635 cards, each driving two DisplayPort monitors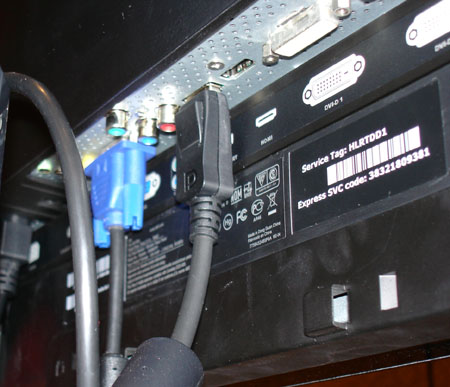 Connecting to a Dell 3008WFP DisplayPort monitor
AMD's demo system featured two RV635's, one feeding a Dell 3008WFP DisplayPort-euipped monitor – launched this week - and a Sony Bravia TV via an active DisplayPort-HDMI adaptor. The other card fed a second Dell and a projector, again using an active adaptor.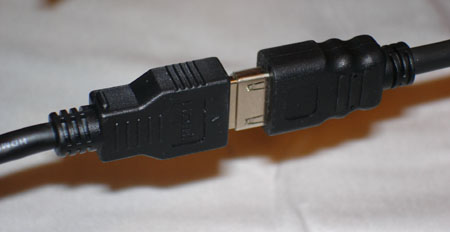 Handshaking with HDMI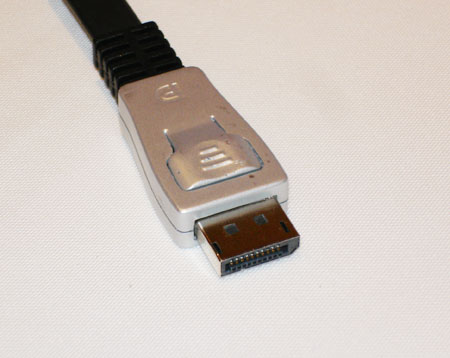 DisplayPort up close and personal
There will be two 3600s, one clocked at 800MHz, the other at 600MHz. Both will connect to memory across a 128-bit bus, but while the slower chip will appear on cards containing at least 512MB of GDDR 2 memory, the faster ones will have 256MB of GDDR 3. As yet, memory clock speeds are not known.
Intel also demonstrated DisplayPort support, on a motherboard built around the 'Cantiga' chipset, it claimed. Cantiga's actually a mobile part that's due to ship with the next generation of Centrino, 'Montevina', in May.
However, the demo mobo was fitted into a desktop, and was driving two DisplayPort monitors – Dell ones again – via an add-in card with four DP connectors and the signalling chippery.
Sponsored: Minds Mastering Machines - Call for papers now open